Editor's note: TIRF Trustees Lorraine de Matos and Michael Carrier contributed the following piece to "TIRF Today."
TIRF was represented at the 16th biennial conference of the Association of Latin American British Cultural Institutes (LABCI), which welcomed over 450 participants from Latin America, the US, and Europe, from July 13 to 15. The conference was opened by Javier Treviño Cantú, Undersecretary for Primary Education of Mexico, who addressed the challenges of EFL in Mexico and the launch of their ambitious project "Quality Education with Equality." This initiative is to be sustained by three main pillars: (1) Indigenous education, (2) early learners, and (3) inclusive education.
One of the aims is to have 100% of Mexican students at the B2 level of CEFR in 20 years and their teachers at the C1/C2 level. This program counts on the support of one of TIRF´s major partners, Cambridge English Language Assessment, during its first phase, which is a review of the curriculum. Saul Nassé, CEO of Cambridge English Language Assessment, was present at the launch of this program. He gave an inspiring plenary session on the use of data in the information age and provoked the audience with the question, "Will data create an environment for personalized learning or conformity?"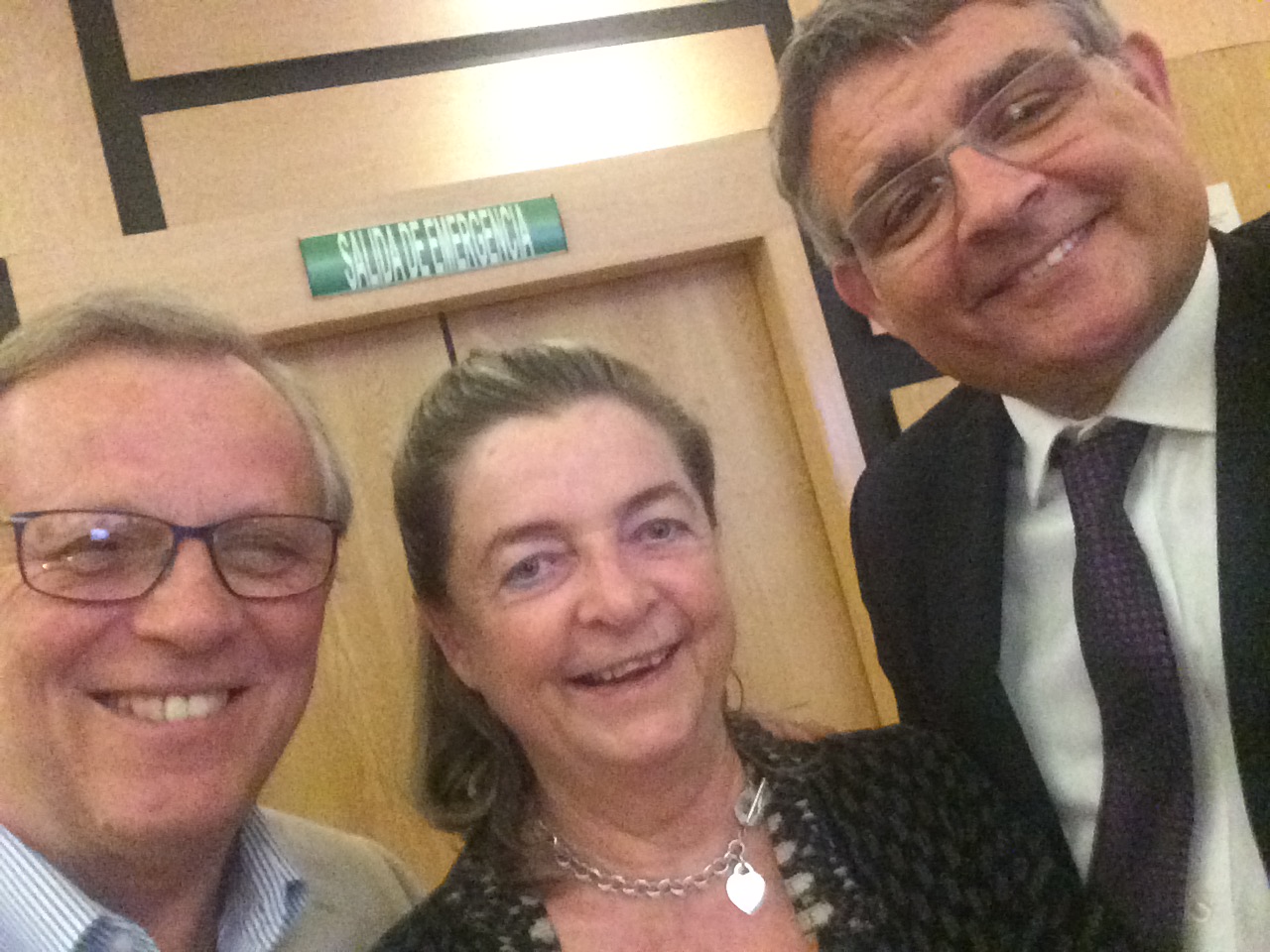 Michael Carrier and Lorraine de Matos, TIRF Board members, participated in this conference and enjoyed the rich Mexican cultural heritage reflected during the event. Michael convened and chaired the panel on "Digital Learning for Language Education: Is it Taking us in the Right Direction?", which discussed the need to ensure that the pedagogy of digital learning brings benefits without reinforcing unhelpful approaches to learning. The panelists included Professor Emma Navarrete from the Universidad Nacional Autónoma de México in Mexico City, and two TIRF authors – Michael Carrier & Pete Sharma, who contributed chapters to TIRF's Routledge volume on Digital Language Learning and Teaching. Lorraine participated in the board meetings of LABCI.
The next LABCI conference will take place in Chile in 2019.