Russell N. Campbell Award
Since 2002, TIRF has supported students completing their doctoral research on topics related to the foundation's priorities. Each year, applicants who have been advanced to candidacy in legitimate PhD or EdD programs are invited to submit proposals for Doctoral Dissertation Grants (DDGs). (By "advanced to candidacy" we mean [a] having completed all required course work, if any, and [b] having had a research plan approved by the candidate's university committee.) Proposals are reviewed by a TIRF committee of established international researchers. DDGs are provided in the amount of up to US $5,000 per awardee.
Use the tabs above to learn more about the DDG program.
2023 DDG Competition Now Closed

The 2023 Doctoral Dissertation Grants competition is now closed. The application deadline was Wednesday, May 17, 2023 at 11:59pm Pacific Time (United States & Canada). Award decisions are expected to be made by mid-September 2023 and announced on our website and via our newsletter. The information below should be utilized by individuals who are interested in learning about our DDG competition.
Download the 2023 DDG call for proposals.
Download the 2023 DDG application form.
View the "Creating Successful DDG Proposals" video (use the "Application Mentoring" tab above).
View the resource videos to help complete the application form (use "Walk-Through Video" tab above).
Visit our DDG frequently-asked-questions page (use "FAQs" tab above).
Submit your proposal/letter of support via our Application Submission Area.
We would like to recognize the wonderful support of our partners: Cambridge English (part of the Cambridge University Press & Assessment) and the British Council. The efforts of these two organizations help to make possible this year's DDG competition.


The Pedagogic Discourse of Teacher-led Responses to Student Writing: An Investigation into the Knowledge, Language and Pedagogy of Teacher Feedback Practices in Academic English Writing Classrooms for International Students
TIRF Research Topic Investigated
Language Teacher Education
Russell N. Campbell Award
Each year, the highest rated DDG proposal is awarded in the name of the late Russell N. Campbell. Dr. Campbell, a Past President of TESOL, was one of the founding members of the Foundation. Starting in 2023, TIRF began raising funds to establish an endowment to ensure its Russell N. Campbell DDG would be offered in perpetuity. To learn more about this fundraising campaign, please click here. To see a list of individuals who have supported the fund, please visit our "Give" page and scroll down to the "Russell N. Campbell Donors" menu.
About Russ Campbell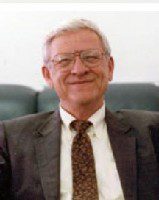 Russell N. Campbell (1927-2003) was one of the founding Trustees of TIRF. He completed his PhD in Linguistics at the University of Michigan, and then taught at the University of California Los Angeles (UCLA) for many years, beginning in 1964. He was the first chairperson of the UCLA Doctoral Program in Applied Linguistics and the director of the first TESOL Summer Institute, which was hosted by UCLA in 1979. He was also the founding director of UCLA's International Institute's Language Resource Center and directed the UCLA Language Resource Program from 1988 to 2001. He served as the TESOL President from 1971 to 1972.
As former Spanish teacher, Dr. Campbell had a life-long interest in bilingualism. He helped to establish the Culver City Spanish Immersion Program (following the Canadian total immersion model), as well as the Korean-English two-way immersion program in Los Angeles. He later established three English-language training centers in China, which led to early academic exchange programs. He was involved in English language teaching and teacher training programs (some of them through the Peace Corps) in Argentina, Armenia, China, Costa Rica, Egypt, Ethiopia, Iran, Italy, Jordan, Lebanon, Mexico, Nigeria, Peru, Poland, Romania, Thailand, Tunisia, Yugoslavia, and the United States.
The following points are only an overview of eligibility to apply for a DDG. Successful applicants will read the call for proposals and carefully follow the instructions.
Applicants must
be enrolled in a legitimate doctoral program;
be advanced to candidacy and have had a research plan approved by a faculty committee at their university;
write a proposal which is clearly related to one or more of TIRF's Research Topics;
follow specific instructions located in the call for proposals; and
have their research supervisor submit an official letter of support attesting to the applicant's readiness to complete the doctoral dissertation.
Please note that DDG applicants do not need to be U.S. citizens.
Research Topics

TIRF's current research topics are located on its website. Click here to learn more. TIRF reserves the right to change its research topics at any time.
Possible Constraints on Awards

Please note that the ability for TIRF to make payments for a grant, prize, or other purpose may be restricted. Although TIRF is an independent foundation, it remains subject to the laws governing the United States of America (where TIRF is registered), including governmental sanctions that are in force and may limit doing business with individuals or organizations in/from certain countries.
This frequently-asked-questions (FAQ) section of our website is designed to help answer some of the most common questions we receive about the DDG competition. Click the links below for information related to the section headings.
Grants & Prizes
Latest News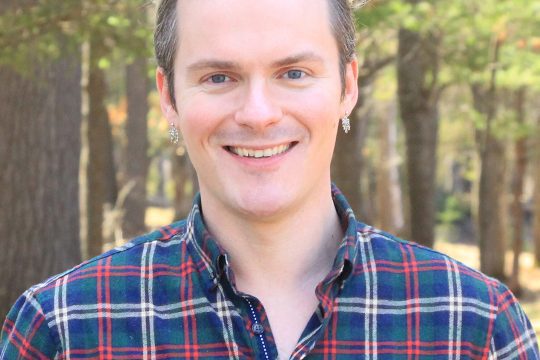 TIRF Grantee: Paul Meighan-Chiblow (2021 DDG Awardee) TIRF Research Topic Investigated: Research...