Dear TIRF Colleagues and Friends:
I just returned from a three-country international trip, during which I visited São Tomé and Principe, a small island Lusophone country in Africa. It is considered as one of the least developed countries in the world. I went there to participate in the annual conference called AULP (Association of Portuguese Language Universities), a conference for university leaders in Portuguese-speaking countries.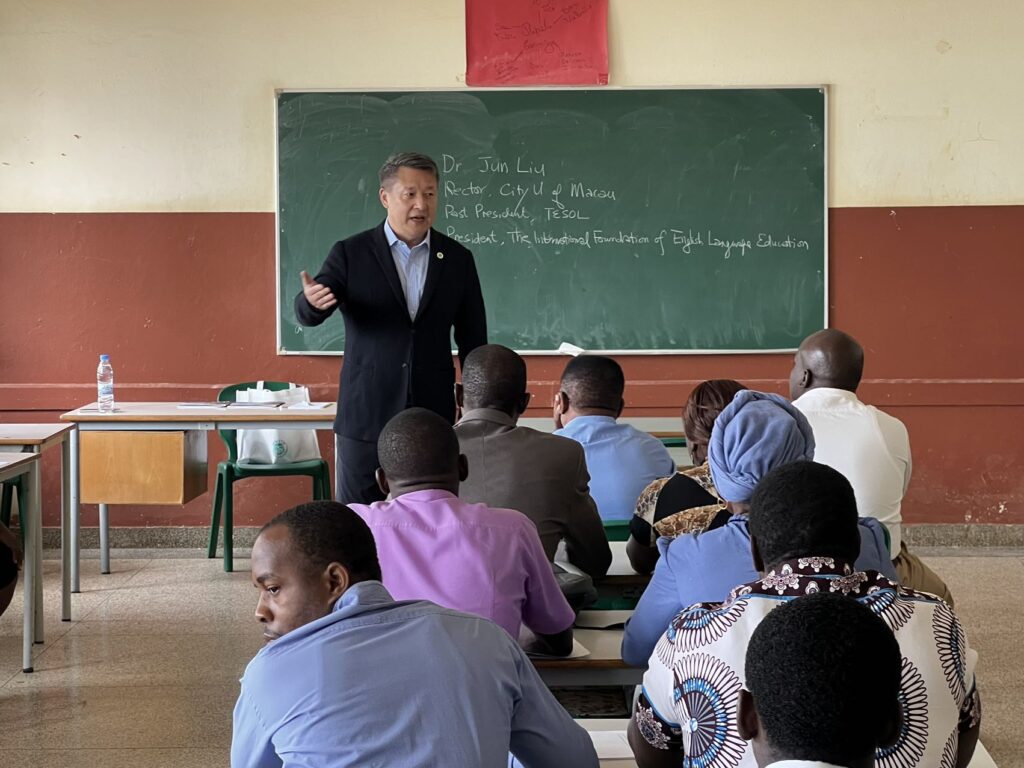 As Rector of City University of Macau, I was invited to give a talk on comprehensive internationalization in higher education. In this talk, I defined what comprehensive internationalization is (infusing an international or intercultural dimension into the teaching, learning, research, and service functions in higher education). I also pointed out 10 characteristics of campus internationalization:
The campus has been widely internationalized across colleges, schools, divisions, departments, and disciplines.
There is evidence of genuine administrative or board-level support for internationalization.
The campus-wide internationalization has a demonstrable impact on students.
The institution's mission contains an explicit or implicit statement regarding internationalization and/or global learning.
The institution supports education abroad as well as its international faculty, scholars, and students.
There are programs and initiatives that are innovative and/or creative in their approach to campus internationalization.
The institution's commitment to internationalization includes faculty and is reflected in the curriculum.
There is an international dimension in off-campus programs, community engagements, and successful strategic partners.
There is internationalization in research and/or faculty exchange.
Students from an international institution have global mindsets.
In addition, I further illustrated four critical dimensions or indicators of comprehensive internationalization:
Institutional support (including stated institutional commitment, organizational structure and staffing, and external funding)
Academic requirements, programs, and extracurricular activities (including foreign-language requirements and offerings, international/global course requirements, education abroad, use of technology for internationalization, joint or dual degrees, and campus activities)
Faculty policies and opportunities (including funding for faculty opportunities and criteria for promotion, tenure, and hiring)
International students (including enrollments, recruiting targets and strategies, financial support for international students, and programs and support services)
But my last point, "What is the role of English in internationalization in higher education?," created heated discussion. While many participants believe in the importance of English as medium of instruction in Portuguese-speaking countries, others are skeptical, as they consider it a possibility rather than a necessity.
Ironically, when I visited the Ministry of Education in São Tomé and Principe the next day, the Minister identified the critical needs to empower their English school teachers by running teacher training programs. Also, she mentioned that in order to develop tourism and industries in the country, they must teach school children English, so that the country will be able to attract international tourists to improve the national economy.
As President of TIRF, I immediately explained to her the work of the Foundation and how we empower English teachers through research to improve their practice. I was subsequently invited to meet with close to 50 English school teachers in the country the next morning and I did a needs analysis by talking with them. What they need are technology-enhanced teaching methodologies, teaching materials and resources, curriculum development and course design, and teacher development or training.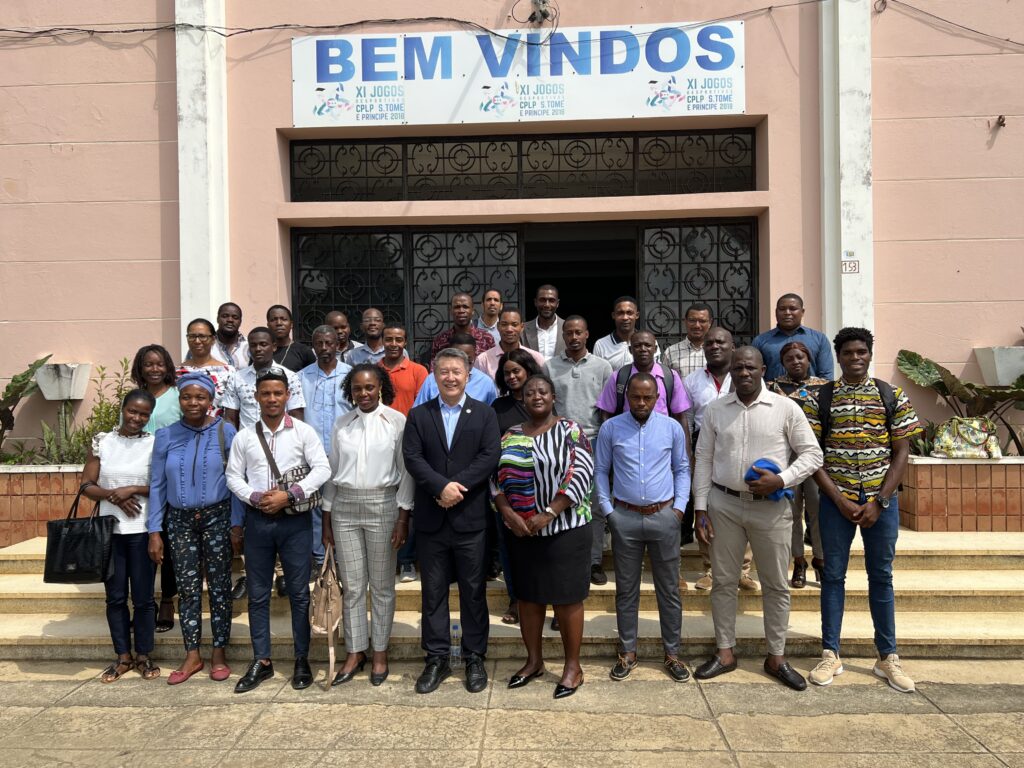 I believe TIRF has a role to play in supporting English language education in countries such as São Tomé and Principe. Together with our partners and supporters, we can make a difference in helping advance the social mobility of people around the world through language education. I hope to count on you as we further our work in this area in the future.
Kind regards,

Jun Liu
TIRF President