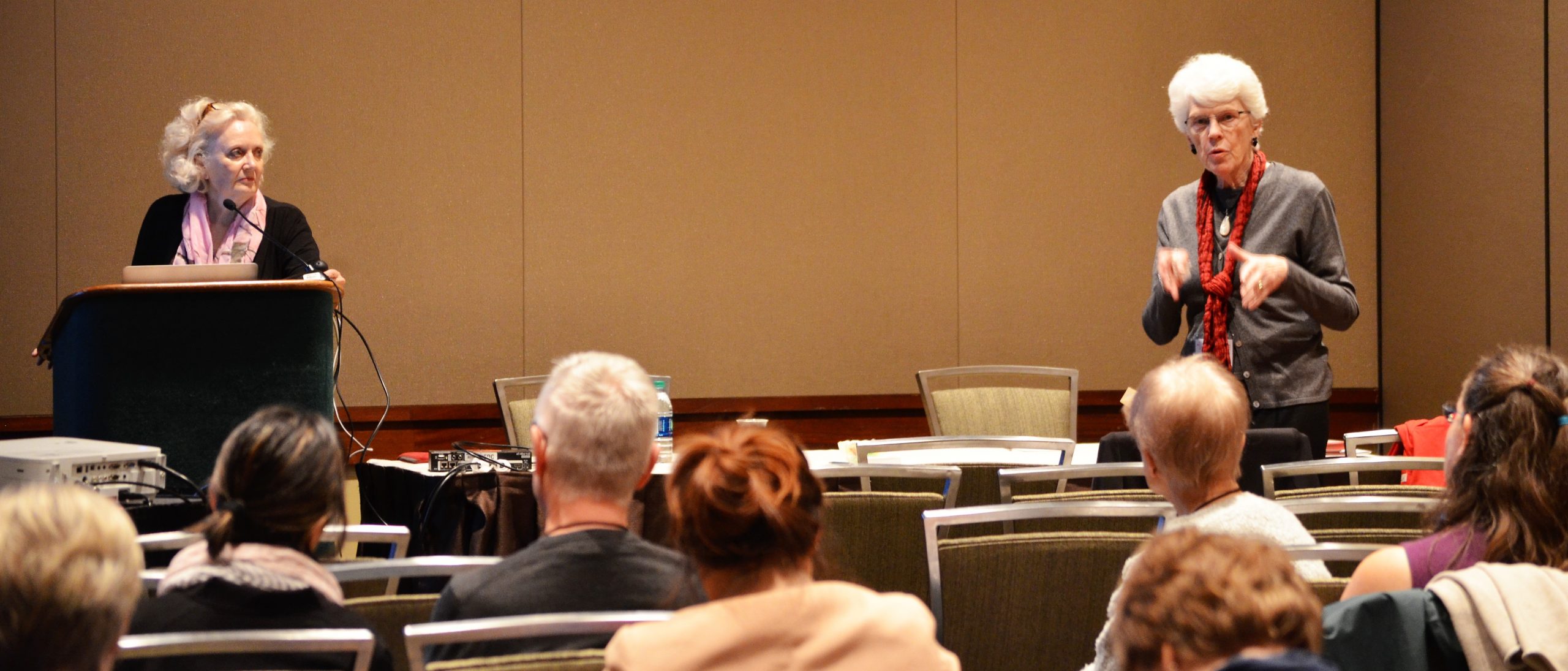 Last week in Seattle, Washington, Dr. Denise Murray (Professor Emerita at Macquarie University and at San José State University) and TIRF Trustee Dr. MaryAnn Christison (Professor in the Department of Linguistics and the Urban Institute for Teacher Education at the University of Utah) gave a TIRF-sponsored talk as part of the 2017 TESOL International Convention & English Language Expo. Their presentation, "Online Language Teacher Education: Participants' Perceptions and Experiences," was based on research that followed up on a study Dr. Murray originally produced in 2013, entitled A Case for Online English Language Teacher Education.
In their talk, Dr. Murray and Dr. Christison highlighted a research project they co-authored, which is available as a report that was recently published by TIRF. Their study, Online Language Teacher Education: Participants' Experiences and Perspectives, investigated the experiences and perceptions of students and instructors in online language teacher education courses and programs.
Following the format of past TIRF organizational presentations at TESOL conventions, the talk began with a brief networking opportunity among TIRF Trustees and session attendees. Coffee and tea were made available through the generous support of TIRF Trustee Lorraine de Matos and her home organization, the Cultura Inglesa in São Paulo, Brazil.
The session was well received by those in attendance. There was time for discussion toward the end of Dr. Murray and Dr. Christison's talk that allowed attendees to delve into some of the issues individuals face when engaging in online language teacher education.
A slidecast of their talk will be produced at a later time. The file will feature the audio from the presentation matched to the slides that were covered during the talk. Be sure to refer to future TIRF newsletters for the release of the slidecast.
We would like to note that this study was funded with support from Anaheim University and TIRF Trustee David Nunan. We remain very thankful for their sponsorship of TIRF's mission. A few photos from the event are included just below.