We are pleased to announce the recipients of the 2019 TIRF James E. Alatis Prize for Research on Language Planning and Policy in Educational Contexts. Dr. Nelson Flores, Associate Professor at the University of Pennsylvania, and Dr. Sofía Chaparro, Assistant Professor at the University of Colorado Denver, have been named as the winners of TIRF's 2019 Alatis Prize. Their article is entitled, "What Counts as Language Education Policy? Developing a Materialist Anti-Racist Approach to Language Activism" (Language Policy, Volume 17).
Individuals interested in reading the Alatis Prize-winning article may do so by clicking here. The article can be read online or downloaded for free until February 10, 2019. Many thanks to our colleagues at Springer and Language Policy for making the article available in this way.
Dr. Nelson Flores received his PhD in Urban Education from the Graduate Center of the City University of New York. Through his research, he examines the intersection of language, race, and the political economy in shaping U.S. educational policies and practices. He analyzes the historical origins of raciolinguistic ideologies that have framed the language practices of racialized communities as inherently deficient and in need of remediation. He also analyzes the ways that these raciolinguistic ideologies continue to be reproduced within contemporary bilingual education policies and practices. Over the past decade, Dr. Flores has also collaborated on several research projects focused on the education of language-minoritized students in U.S. schools. His most recent collaboration has been with The Center on Standards, Alignment, Instruction, and Learning (C-SAIL), where he is studying the historical development of and contemporary implementation of standards-based reform for students officially classified as English learners. He was the recipient of the 2017 AERA Bilingual Education SIG Early Career Award and was a 2017 Spencer Postdoctoral Fellow.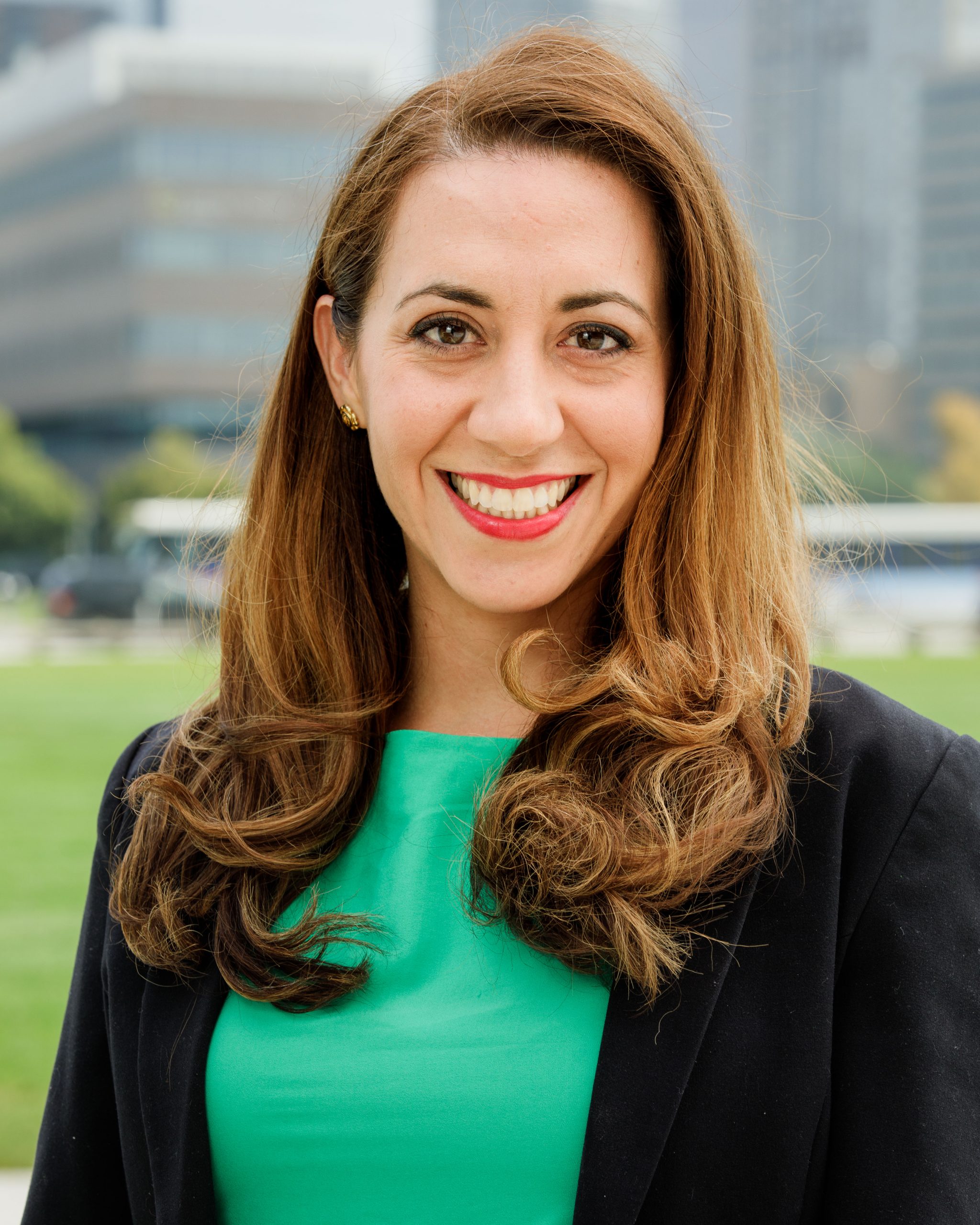 Dr. Sofía Chaparro obtained her PhD in Educational Linguistics from Penn's Graduate School of Education in 2017. Her research investigates the social and cultural contexts in which bilingual teaching and learning take place. Her dissertation, entitled Language and the Gentrifying City: An Ethnographic Study of a Two-Way Immersion program Within an Urban Public School, focused on understanding the creation of a two-way immersion bilingual program in the context of gentrification and public school reform, as well as the impact of language, class, and race on students and families' experiences in the program. Her work was been funded by the Spencer Fellowship Foundation/National Academy of Education (Dissertation Fellow 2015) and the Ford Fellowship Foundation (Dissertation Fellow 2016). She received the 2018 Dissertation Award from the Bilingual Education Research Special Interest Group of the American Educational Research Association as well as the 2018 Jolley Bruce Christman and Steven S. Goldberg Annual Award for Best Dissertation in Urban Education from the Graduate School of Education at the University of Pennsylvania.
Prior to graduate school, Dr. Chaparro was a teacher in two-way immersion bilingual schools in Boston and Texas. Originally from El Paso, Texas, Sofía grew up bilingually and transnationally between El Paso, Texas and Cd. Juárez in Mexico. She is the daughter of Mexican parents and bilingual educators, who early on instilled a love and passion for education and bilingualism. She is currently an Assistant Professor at the University of Colorado Denver, where she teaches in the Culturally and Linguistically Diverse Education program of the School of Education and Human Development.
Upon being notified about receiving TIRF's Alatis Prize, Dr. Flores shared the following comment: "It is difficult for me to put into words how much receiving this honor means to me. A major theoretical inspiration for what would become the framework for this article was my mentor Jean Anyon, who wrote an article in 2005, entitled 'What Counts as Educational Policy?' She passed away a few years ago and I saw this article as my way of continuing her legacy. For the article to receive this honor is a testament to her important contributions and shows that her legacy lives on for the next generation to learn from."
Dr. Flores continued, "A major practical inspiration for what would become the framework for this article are the many amazing bilingual educators in the School District of Philadelphia. I continue to be in awe of how hard they are working to ensure that their students receive a high-quality bilingual education and the many challenges that they confront. It makes me angry to hear the teacher blaming
that is so pervasive in U.S. educational policy debates and the ways that this ignores the legacy of racism that U.S. public schools have inherited. For the article to receive this honor is an important way for our field to show that we reject this teacher blaming and support a comprehensive approach to addressing the root causes of racial inequalities.
A major personal inspiration for what would become the framework for this article are my own experiences growing up in a Latinx household in Philadelphia. As a child I witnessed and experienced firsthand the many challenges confronting Latinxs in Philadelphia. In pursuing a doctorate focused on bilingual education, I hoped to become a change agent who would be able to help dismantle these structural barriers. Yet, as discussed in the article, I have often felt helpless in addressing the root causes of the marginalization of Latinxs in Philadelphia, which are a product of multiple generations of racialized poverty. For the article to receive this honor provides me personal affirmation that my frustrations are valid and that a more comprehensive approach to confronting racial inequities is needed. I look forward to continuing to have conversations about what role language policy and planning might play in developing this more comprehensive approach.
It is especially significant to me that I am sharing this award with Sofía Chaparro. I have learned so much more from working with her. Her optimism about the ways that bilingual education can resist racial inequities has helped to sustain me. Her deep understanding of the many challenges these programs confront in achieving this goal has helped me to refine my thinking. Her ability to develop concrete practical solutions to these challenges provide me with a roadmap for moving forward. I could not have written this article without her."
Dr. Chaparro shared the following, regarding receiving the award from the Foundation: "It is an incredible honor to have our work recognized with the TIRF James E. Alatis Prize for Research on Language Policy and Planning in Educational Contexts. Not only because of the talented scholars that came before us in receiving this honor, but also because of the incredible colleagues in our field that I learn from and with on a daily basis. What is most meaningful to me is sharing this award with my mentor and advisor, Nelson Flores. Nelson was and has been incredibly generous with his time and mentorship, and this article stands as a significant product of that mentorship. Working in the context of Philadelphia, Nelson and I had many conversations where we discussed the contradictions and tensions in our work. It was illuminating, as a junior scholar, to see how those conversations evolved into the theoretical contribution that became the article, and to see how my ethnographic research informed and became part of it. Working in research and publishing can often feel removed from our everyday teaching and advocacy work with teachers, students, and schools; yet this article felt different – like we were getting at the heart of how to move our work forward in ways that matter. This recognition confirms that feeling and fuels my motivation to continue our work as language scholars and activists."
The Alatis Prize was established in 2014 to honor James E. Alatis, a TIRF founder and long-standing Trustee of the Foundation. TIRF's Trustees decided to recognize an outstanding article or chapter in the field of language planning and policy in educational contexts in Dr. Alatis' name, because he committed a great deal of his career working in the field of language education policy.
For the 2019 award, nominations of articles published in 2017 or 2018 were solicited. The Foundation's team of reviewers, who are scholars in the field of language planning and policy, adjudicated the nominations. TIRF Trustees Donna Christian, Jodi Crandall, Joe Lo Bianco, and Dick Tucker helped to shape many of the competition's details. The result of this process was the choice of Dr. Flores and Dr. Chaparro's excellent article.
Dr. Flores and Dr. Chaparro will each be honored with an award and a check for US $250 at TIRF's presentation during the 2019 TESOL Convention in Atlanta, Georgia, USA. The session will be hosted on Friday, March 15th from 9:30am to 10:15am in Grand Ballroom C of the Omni Hotel in Atlanta.
TIRF is committed to developing knowledge about English language learning and teaching in various settings through a coherent program of research, dissemination, and networking. The offering of the Alatis Prize is consistent with the following aspect of the Foundation's mission: to influence the formation and implementation of appropriate language education policies, recognizing the importance of indigenous languages and cultures worldwide, and of English as an international language. TIRF's Board of Trustees, which serves on a voluntary basis, is drawn from academia, publishing, business, and government.