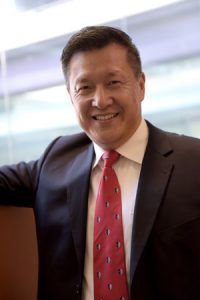 Just recently, NAFSA: Association of International Educators, a nonprofit organization working to promote international education and exchange, recognized the professional accomplishments of TIRF Trustee Dr. Jun Liu at Stony Brook University (SBU). SBU, located in Long Island, New York, was highlighted as one of five institutions in 2018 receiving NAFSA's Senator Paul Simon Award for Comprehensive Internationalization.
Dr. Liu serves TIRF as the Foundation's Vice President and is charged with the responsibility of overseeing TIRF's development efforts. In addition to this role, Jun works at SBU, where he is the university's Vice Provost for Global Affairs, Dean of International Academic Programs and Services, and Professor of Linguistics.
According to NAFSA's 2018 Internationalizing the Campus publication, the award's selection committee "receives an increasingly competitive number of applications from diverse universities across the United States … [from] institutions where internationalization has been broadly infused into all facets of the campus" (p. 4). Some examples of these facets include high-level administrative support of internationalization of the university campus, noticeable impact of the internationalization efforts on students, and internationalization in the exchange of faculty and/or research.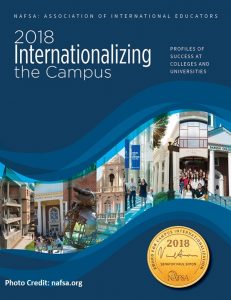 Commenting on the award SBU received from NAFSA, Dr. Liu has the following to say: "I was greatly encouraged by this recognition for the strategic work we do at Stony Brook University to further our mission by making a global impact via our research, by strengthening global education through student mobility, and by working with compatible partner universities around the world."
Many congratulations to Dr. Liu and his team at SBU!