TIRF partner National Geographic Learning (NGL) is hosting a webinar next month, drawing content based, in part, on the topic of the TIRF Insights: English-Medium Instruction paper co-published by NGL and TIRF earlier this year. The session, offered once at 9am ET and again at 9pm ET on October 17th, is free to attend and will be hosted on Zoom.
The session will explore the challenges and best practices around implementing an English Medium Instruction (EMI) curriculum at bilingual and international schools. Drawing from Tracey Gibbins' recent TIRF Insights paper and the real-life experiences of educators in schools worldwide, this session will enable you to: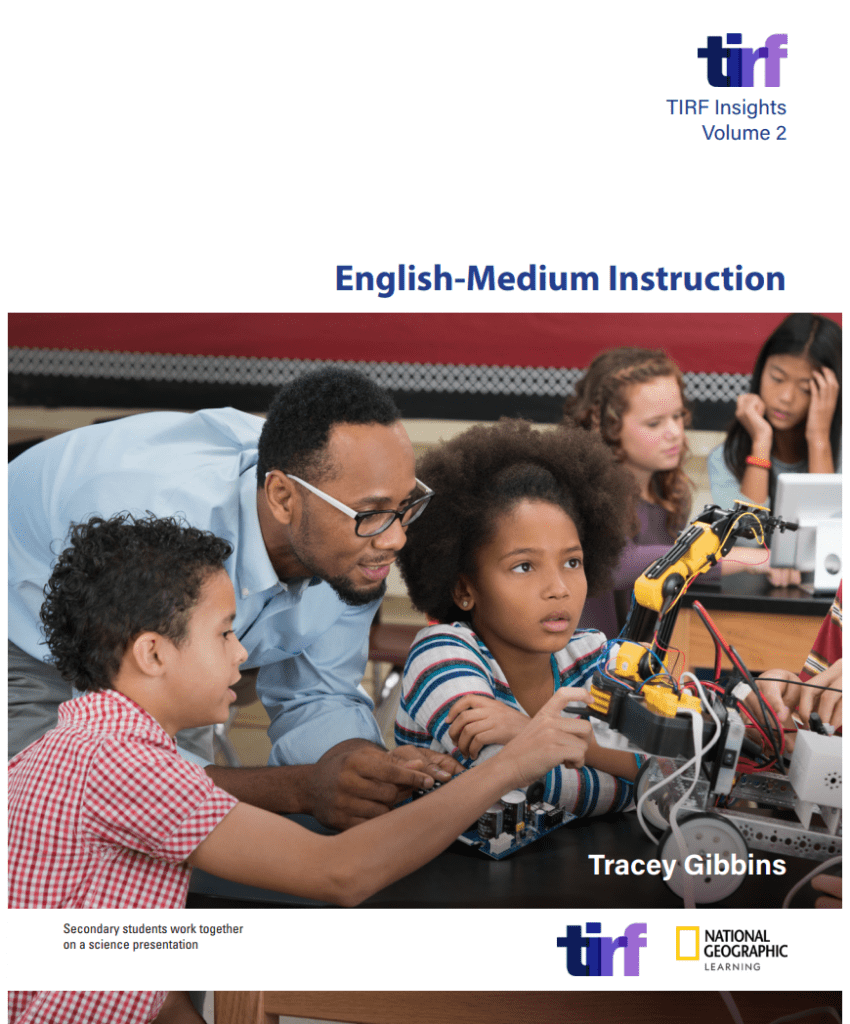 Build an understanding of EMI and explore the reasons behind the significant increase in EMI curricula over the past two decades.
Discover the benefits and challenges associated with adopting an EMI approach.
Learn best practices to overcome these challenges and support teachers and learners in the EMI classroom.
Hear about real-life experiences of educators worldwide, with practical insights for those currently implementing an EMI approach or aspiring to implement one.
Information about the co-presenters of this session follows here:
Tracey Gibbins is a writer and consultant specializing in English education. Tracey holds a Master of Arts in English Education from New York University and a Master of Science in English Literature from the University of Edinburgh. Tracey has taught English in the United States and the United Kingdom and English Language Arts to middle and high school students in New York City. She has over a decade of experience as an author and developer of English materials for international publishers. Tracey lives with her family in New York.
Luciana Wilson is a Program Manager for Global Marketing at National Geographic Learning, based in the United States. She manages all Content-Based English programs designed for bilingual and international schools. With over 10 years' experience in the K-12 school market, she has held positions in product development and marketing in Brazil and in the US. She has three bilingual children and treasures the journey of raising them with a multicultural mindset.
For further information, including how to register, please click here.