As another school semester has started for many of us earlier this month, our schedules are being populated with a number of commitments. It's never too early to look ahead to next year's professional development opportunities, so why not consider attending the 2022 TESOL and AAAL conferences?
AAAL (American Association for Applied Linguistics) will be hosting its 2022 conference in Pittsburgh, Pennsylvania, USA. Under the theme "Applied Linguistics in Times of Reckoning and Change," the event will be held March 19-22, 2022. Information about speakers, registration, travel, and so on can be found at the conference website by clicking here.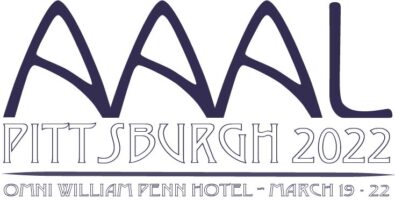 TESOL International Association is hosting its annual conference March 22-25, 2022 in Pittsburgh, as well. The theme of this year's event is "Inspiring Innovation, Empowering ELT Professionals." TESOL has adopted a hybrid format for this year's event, so that colleagues can participate as speakers and attendees either online or in person. To learn about speakers, registration, travel, and more, please click here.

Although it's too late to submit a proposal to present at either event, both offer helpful opportunities to engage in professional development sessions to assist us in furthering our vocations. Discounted, early-bird registration rates are currently available for both conferences.