We are pleased to share this update with you about TIRF's latest fundraising effort. As we reported in the July issue of TIRF Today, the Board of Trustees has launched a campaign to create an endowment honoring founding TIRF Trustee Russ Campbell. The effort is well under way, and we have progress to report.
TIRF Trustee Kathi Bailey had this to say about the purpose of the endowment: "Russ was one of the Foundation's original Trustees. He worked tirelessly with the other members of the committee (Jim Alatis, Ed Anthony, Jodi Crandall, Joan Morley, and Dick Tucker) to conduct a feasibility study and then, when TESOL approved the funding in 1998, to get the Foundation established. He continued to serve as a Trustee for many years, until his death in 2003. We honor him each year by naming the highest-rated Doctoral Dissertation Grant (DDG) recipient as the TIRF DDG Russell N. Campbell Awardee."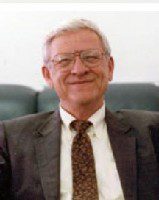 TIRF Trustee Emeritus Dick Tucker, also one of the founding Trustees, remembered Russ this way: "Russ Campbell was one of the kindest and most supportive mentors that I have ever known. He was deeply committed to ensuring that his many doctoral students became the very best that they could possibly become—that they developed the skills and the passion for advancing their disciplinary contributions to improving the quality of English language instruction and learning at home and abroad. He will be forever missed."
Patsy Duff, another former Trustee, had been one of Russ' students when she was working on her doctorate. She later served as the Chair of TIRF's Research Advisory Committee when the Board first voted to name the award to honor Russ. Patsy shared these points:
"I am delighted to contribute to TIRF, most recently toward the new Russ Campbell endowment, for several reasons. First, I believe in providing timely support and recognition for outstanding doctoral students around the world who are completing their dissertations. Second, I honor the legacy of one of my own wonderful doctoral program mentors at UCLA, Professor Russell N. Campbell, a founding TIRF Trustee; Russ made significant contributions not only to doctoral students' education, work opportunities, well-being, and careers, but was also a pioneer in dual-language and heritage-language education and research in the US, and English language education in many other parts of the world (e.g., Armenia, China, Egypt, Mexico, and Hungary). Third, I believe in 'paying it forward' and giving back to a profession that has supported me so well over my career. And fourth, I believe in TIRF and its mission, as a former Trustee myself. I hope others will also consider contributing to this important campaign!"
As we go to press with this issue of TIRF Today, we have exceeded our initial goal of raising $25,000 in 2023. We have a second, interim goal of having raised $50,000 by the March 2024 Board of Trustees meeting. Eventually, we will build an endowment of $100,000. Annually, the earnings from that fund will be used to sustain the DDG program and continue the tradition of honoring Russ.
To see the updated progress on this campaign, you can view the current total contributions by clicking here. If you are interested, that landing page also provides options for donating to the fund.
To date, there have been nearly 40 colleagues and friends who have donated to the endowment campaign in Russ' honor. We deeply appreciate the gifts from so many people around the world and would be thrilled to have your support if you are willing – now or in the future. While it will take time for us to achieve our $100,000 goal, with your help, we can reach that target and celebrate Russ Campbell's legacy together.