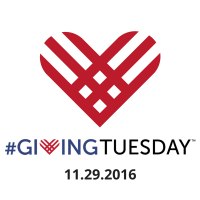 According to the #GivingTuesday website, "GivingTuesday is a global day of giving fueled by the power of social media and collaboration. Celebrated on the Tuesday following Thanksgiving (in the US) and the widely recognized shopping events Black Friday and Cyber Monday, #GivingTuesday kicks off the charitable season, when many focus on their holiday and end-of-year giving. One of the best ways to get involved is in your own community." We couldn't agree more: Donating to TIRF is supporting your community – a network of language teachers and researchers within a worldwide community.
We would be delighted to have your financial support between now and the end of the year, especially as we're approaching the time of year in which we typically generate a significant portion of our donations.
There truly is no gift too small! In fact, if every person who read this note gave US $5.00 to TIRF, we would meet our financial target for the year.
That's right! For the cost of a Chai Latte, you can support TIRF's mission, which, in turn, will help language educators in our field. And to help entice you to donate, we would like to share some brief (unsolicited!) remarks from our supporters, who, as you will see, have certainly benefited from our work.
Ksan Rubadeau, Assistant Professor, Korea University, South Korea
Thank you so much for your incredible leadership and modelling over these years. I deeply appreciate your support and encouragement and am so grateful for the opportunities the TIRF team has offered me.
The TIRF grant was extremely helpful financially, but more than that it served as confirmation that great academics other than my advisors could see value in the work I was doing. The chance to publish with TIRF in the "Global Research on Teaching and Learning English" series was an incredible boost to my publication efforts. Your insightful feedback has helped me to hone my writing and my critical eye, and the process of writing the chapter fueled my efforts to publish. Since then, I've worked on two papers and have submitted one to a journal thanks to Kathi's wonderful advice and assurances on mining dissertations for different articles.
It has been thrilling to get a view of the kinds of contributions that such eminent scholars make not only to the field through your research, publications, teaching, and presentations, but to the lives of early-career researchers through organizations such as TIRF.
Your excellent newsletter example and Ryan's testimony are still a part of the TESOL Training of Trainers course I facilitate. I cite the TIRF team as an exemplar of people who foster a community of learning despite the barrier of physical distance.
I do hope to get to meet all the TIRFers in person at a TESOL conference or another event sometime in the near future. Thank you once again.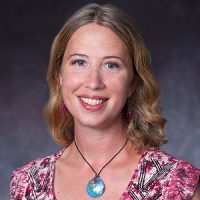 Sarah Young Knowles, Professorial Lecturer, American University TESOL Program
I'm so glad we have TIRF — those bibliographies alone are a great resource!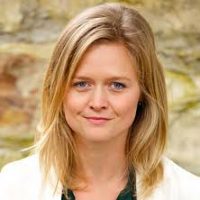 Tylie Cramer, English Language Fellow, IICANA, Córdoba Argentina
TIRF has provided such a wonderful platform for my work, especially when I researched MALL sources in preparation for my keynote speech at the SHARE Convention in Buenos Aires at the end of July this past summer.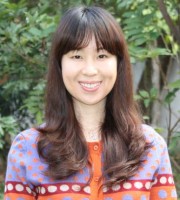 Zhuo Li, TIRF Grantee, Assistant Professor, Center for Language Education, Southern University of Science and Technology, China
It's a great journey to work with you! TIRF has been giving us tremendous support! So glad to know that the Digital Learning volume will be published soon.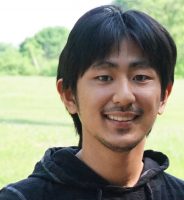 Daisuke Kimura, TIRF Grantee, PhD Candidate, Pennsylvania State University
The TIRF British Council grant has enabled me to purchase recording devices, compensate for the participants' time, and travel to conferences, all of which are crucial to the successful completion of my study.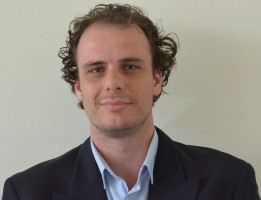 Freek Olaf de Groot, TIRF Grantee, In-sessional Lecturer in Applied Linguistics, Department of English and Applied Linguistics, University of Reading, Reading, UK
The TIRF British Council grant enabled me to afford specialist materials I needed for my fieldwork. It also allowed me to attend conferences to present my work and receive invaluable feedback.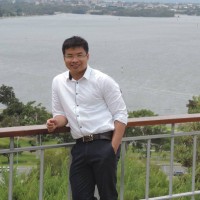 Le Duc Manh, TIRF Grantee, PhD Candidate, School of Education, University of New South Wales, Australia
The TIRF British Council grant relieved my financial burden and enabled me to disseminate my work to a wider community through workshops and conferences. Upon completing my PhD, I will return to my home country, Vietnam, and continue my position as a teacher trainer and researcher.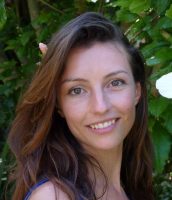 Marianne Blattès, TIRF Grantee, PhD Candidate at King's College London
The TIRF-British Council grant has enabled me to fully focus on my PhD for my final year. It has also helped me fund my fieldwork necessary for data collection phase. After I have completed my PhD, I hope to obtain a teaching position in a university.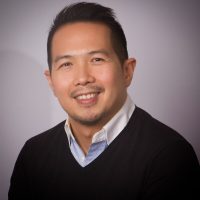 Ron Darvin, TIRF Grantee, PhD Candidate and Vanier Scholar, Department of Language and Literacy Education, University of British Columbia
Through the support of TIRF and the British Council, I have been able to decrease my teaching load so that I can focus on my doctoral research.  I intend to start sharing my findings in ELT conferences next year, defend my dissertation by early 2018, and hopefully, find a tenure-track position afterwards.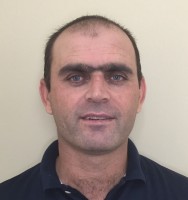 Rooh Ul Amin, TIRF Grantee, Assistant Professor in English at Gomal University, Pakistan
The TIRF-British Council funds allowed me to minimize the financial burden of my studies, participate in an academic conference in Greece, and complete my graduate studies on time. The funds also enabled me to reach out to students from different areas of Pakistan and highlight the problems they face in getting a good education.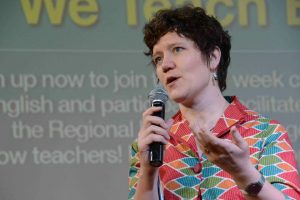 Jennifer Uhler, MA TESOL, MIIS
I like the work of TIRF, and you all are on my donation list for the end of the year. If there were ever an important time to support international research, I suspect we are in it.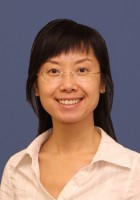 Yi Mei, PhD, TIRF DDG Recipient
I could not have completed my degree so soon without TIRF's financial support.