#GivingTuesday is coming up next week – Tuesday, November 30th – and TIRF is hoping you will consider making a donation to the Foundation on a day designed to help nonprofit organizations during the giving season.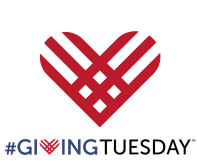 According to the #GivingTuesday website, "GivingTuesday is a global day of giving fueled by the power of social media and collaboration. Celebrated on the Tuesday following Thanksgiving (in the US) and the widely recognized shopping events Black Friday and Cyber Monday, #GivingTuesday kicks off the charitable season, when many focus on their holiday and end-of-year giving. One of the best ways to get involved is in your own community."
While TIRF's community is not the typical neighborhood or regional community you might meet where you live, we do help strengthen communication and understanding in our broader worldwide context. TIRF serves countless supporters in our field globally every year, assisting them in meeting their research needs, locating useful teaching materials, providing professional development opportunities, making available much-needed funding for the next generation of leaders in language education, and much more.
Any contribution you and others can manage helps us to make all of the above possible. There truly is no gift too small! In fact, if every person who reads this note gave just US $10 to TIRF, we would surpass our financial target for the year. Please click here to donate to TIRF!
As always, thank you for your support, in whatever form it may take.