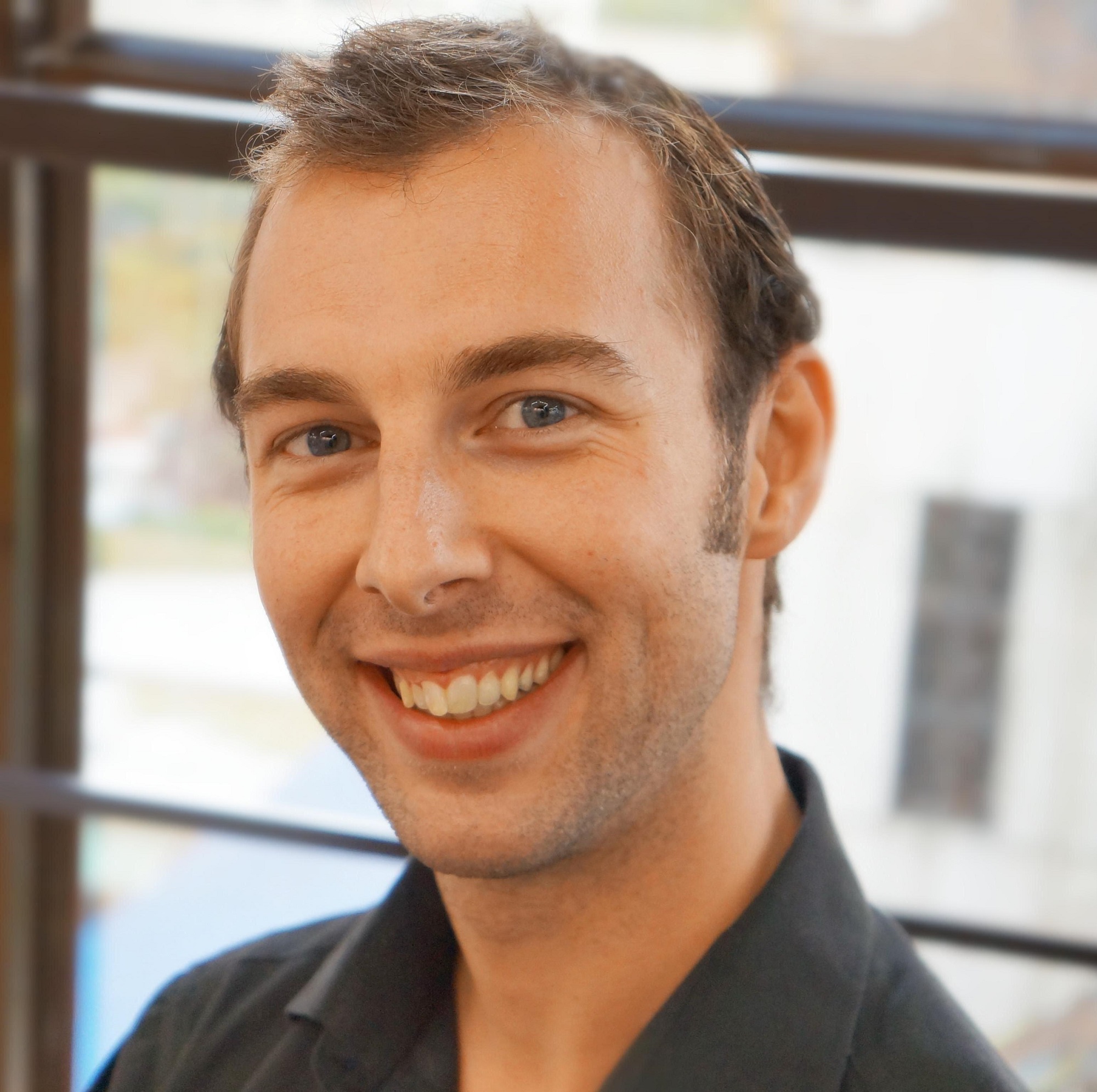 Editor's Note: Ross Thorburn (right) started his career in language teaching in 2006, teaching young learners. He has since worked as a teacher, director of studies and teacher trainer, and materials writer. In his job, he has led a team of 80 staff members designing online language learning materials for 10,000 teachers and 100,000 students. He now works as a Trinity DipTESOL tutor and since 2016 has hosted the TEFL Training Institute podcast, which recently reached 100 episodes. In this piece, TIRF's President, Kathi Bailey, interviews Ross to learn more about his podcast initiative for individuals in our field.
Kathi Bailey: When and why did you start creating and sharing podcasts, Ross?
Ross Thorburn: Initially for fun. I've always enjoyed having conversations with colleagues about teaching. Recording these conversations made them more focused than would happen in the staffroom or in a bar after work. The other motivation was training related. I liked the idea of the flipped classroom and wanted to attempt 'flipped training' by sending a podcast to trainees to listen to before a training session. This would give us more time for discussion and reflection face-to-face.
Kathi: Is there any particular guiding focus for the topics you choose to feature?
Ross: The episodes are about things that I find interesting and that should also be useful for teachers. Sometimes these start as a conversation (or an argument!) between me and friends. Others are from interviews with people I admire and have long wished to talk to (like you!). We've also done a few episodes about issues that impact the profession that teachers might be less aware of, like sexism, anti-LGBTQ, native-speakerism, and racism. Almost always, the episodes are fifteen-minutes long, with a "don't bore us, get to the chorus" attitude!
Kathi: What are your goals in continuing this work?
Ross: I would say there are three parts. Firstly, I enjoy being able to interview fascinating people who I would never otherwise have the chance to speak to, which is also great professional development for me. Secondly, I love that the podcast reaches teachers in countries I've never been to before. Finally, I hope the podcast helps to provide a service: making great ideas about teaching more accessible. More accessible in terms of being short, free, and easy to understand.
Kathi: Do you have any advice about how individuals can make the best use of the resources you provide?
Ross: For individual teachers, listening and discussing with friends and colleagues is a great way to become more engaged in teaching. You may not agree with everything you hear but listening and discussing can make you more aware of your own views as well as exposing you to ideas you've never thought of before. This is an excellent starting point for reflection. Listening to podcasts is also a great way to stay up to date about new ideas in education in a format that is short, easy to understand, and free.
For trainers, there are many uses for podcasts in teacher training. Traditionally, courses for teachers tend to use reading as the 'core' input. Readings can be supplement with other media, like videos and podcasts. A lot of teachers take part-time courses and need to balance study with a fulltime job. Using podcasts means teachers can study on the way to or from work, while doing the dishes, or exercising.
Kathi: What else would you like the readers of TIRF Today to know about your efforts?
Ross: I hope you can take a trip to www.tefltraininginstitute.com and listen to an episode! If you're looking for a place to start, I recommend Student-Centered Vocabulary Teaching with Mario Rinvolucri, From Experience to Expertise with Alan Maley, and Advantages and Opportunities in Online Teaching with Matt Courtois. And please leave a comment if you have an idea for a topic you'd like to learn about or a guest you'd like to hear interviewed.
Earlier this month, Kathi was interviewed by Ross for an episode in the TEFL Training Institute's podcast series. Commenting on her experience with Ross, Kathi said, "It was so interesting to talk to Ross! He is a very calm and casual interviewer – I felt like we were friends having a conversation about interests we share. The collection of podcasts is wide-ranging and very listenable – and it's amazing to me that he continues this labor of love with absolutely no funding support at all."
We hope you'll consider taking advantage of these wonderful resources!