Although TIRF's activities detailed in the lead story of the March issue of TIRF Today involved a number of business-related issues, there were two other events that were purely celebratory in nature. Why, you ask? Because the Foundation was celebrating its 20th anniversary, and it did so in grand fashion!
During "TESOL week" in Atlanta, nearly 60 TIRF supporters gathered for TIRF's gala fundraiser, which was held at Fogo de Chão. TIRF Vice President Jun Liu was the master of ceremony, and Trustees David Nunan and Kathi Bailey provided remarks along the Foundation's anniversary theme, "Proud of our past, focused on our future." Dr. Joyce Kling, long-time TIRF supporter and past Doctoral Dissertation Grant recipient, shared comments about how TIRF helps meet the needs of educators in the English language education profession. The gala fundraiser helped to generate significant revenue for the Foundation, putting TIRF in position to realize its projected surplus during 2019 – the first in many years.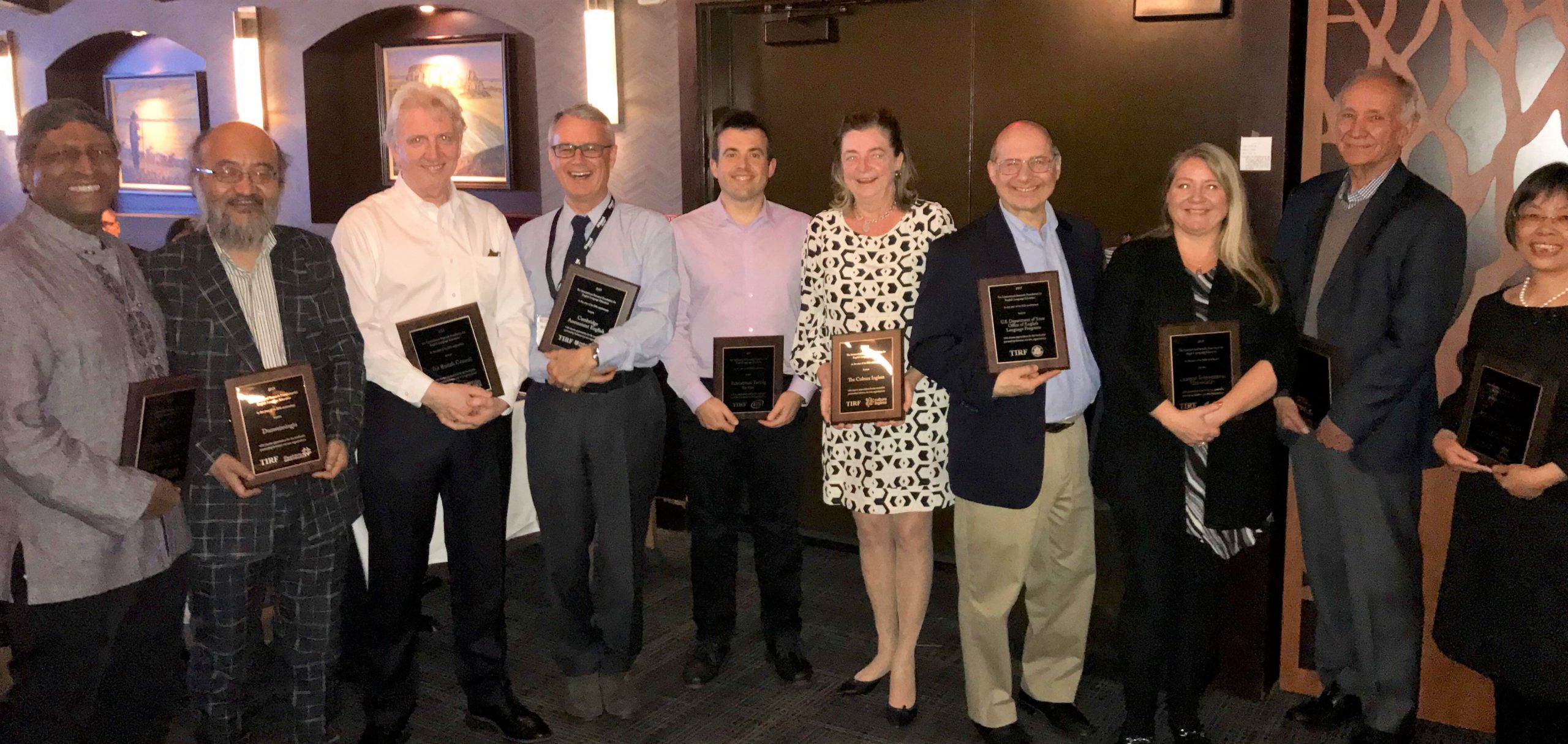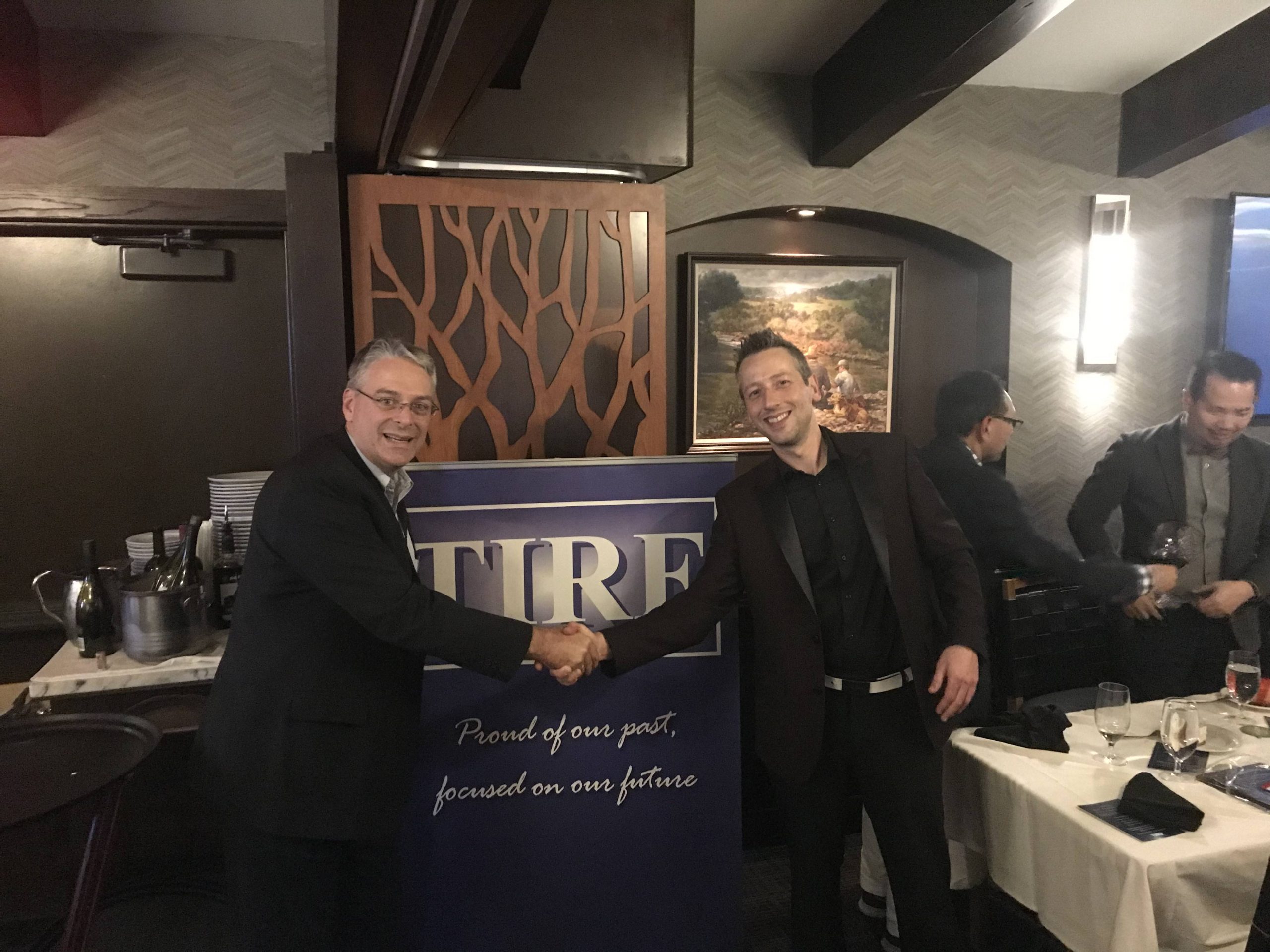 Later in the week, more than 60 TIRF supporters gathered for a celebration over breakfast. Trustee Richard Boyum served as the master of ceremony, and Chief Operating Officer Ryan Damerow and Kathi Bailey highlighted the work of TIRF over the last 20 years, and shared information about the direction TIRF is taking for its future. As part of the event's program, each guest received a TIRF-themed giveaway item (tee-shirts, caps, pens, water bottles, or backpacks – all with the TIRF logo). We are grateful to Ana Sylvia Ramirez, Lorraine de Matos, and Richard Boyum for donating the gifts. They and TIRF Trustee MaryAnn Christison sponsored the breakfast. The event was a cheerful and energetic way to wrap-up an outstanding week of TIRF-centered celebrations, work, and partnership.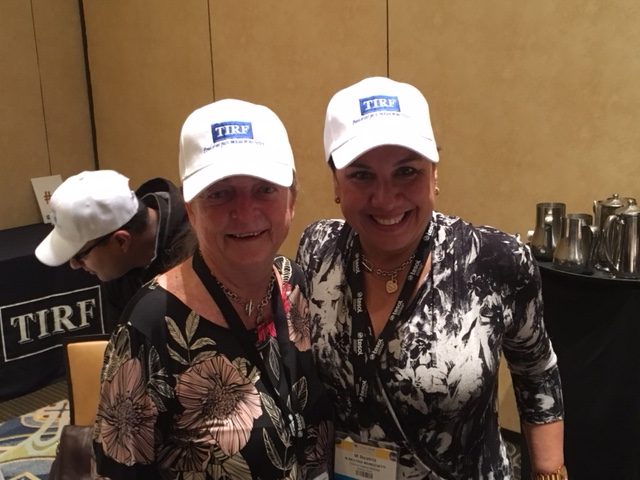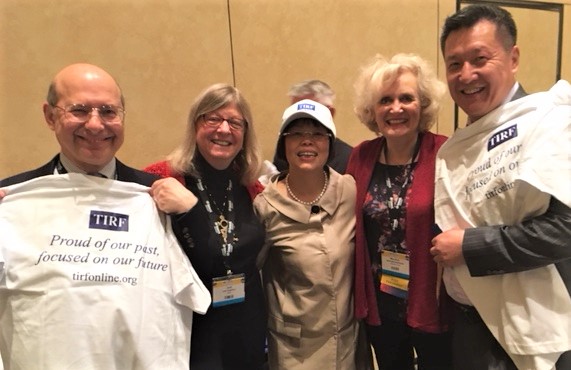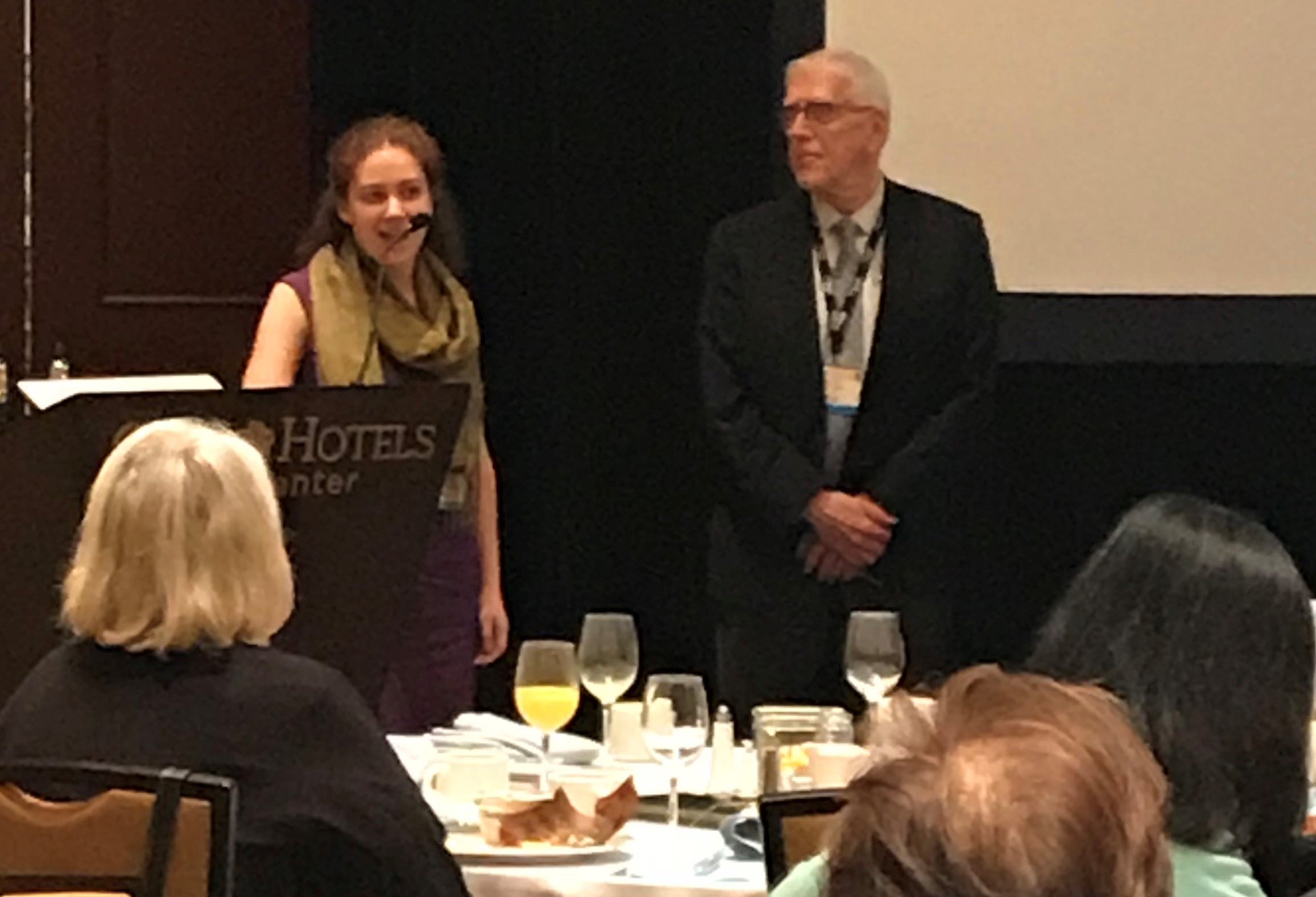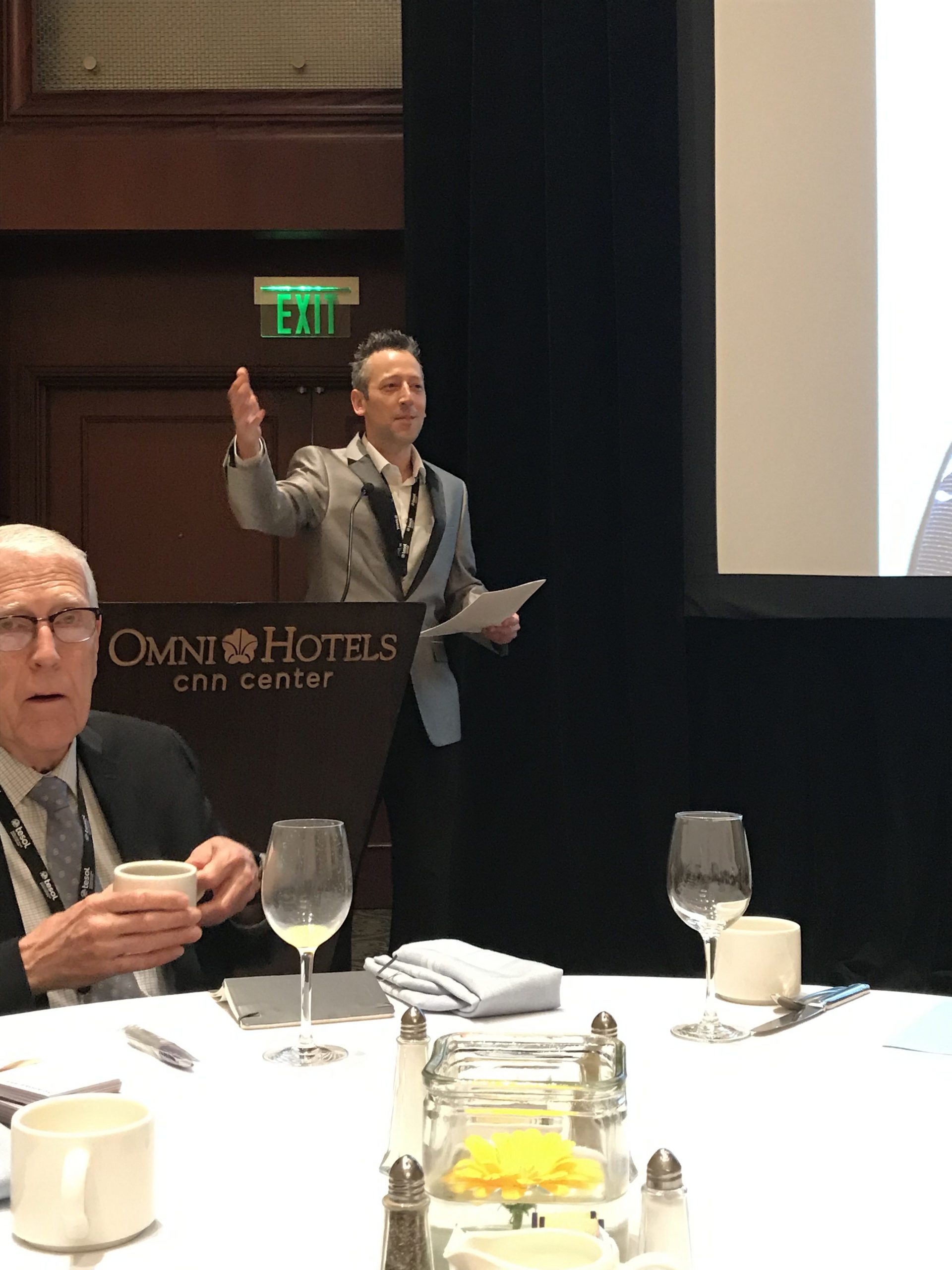 These two events provided a very meaningful and fitting way to recognize the past two decades of TIRF making a difference in individuals' lives around the world through research on English language education. We wish to recognize the outstanding support of everyone who planned and participated in the events. Without their wonderful contributions, TIRF would not have been celebrating in such style.
May the next 20 years of the Foundation's work be even more fruitful than the past 20 years!