During the 2019 TESOL Convention in Atlanta, Georgia earlier this month, TIRF held its annual spring Board meeting and hosted its organizational session at the conference. Details of both events are provided below.
TIRF's Board meeting involved a range of complex issues. As the Foundation's presence in our field has continued to expand over the last twenty years, so too has its activities. As is customary with TIRF Board meetings, the first portion of the meeting featured updates to the Board from the Foundation's officers and committee chairs, including those from President Kathi Bailey, Vice President Jun Liu, Treasurer Donna Christian, Chief Operating Officer Ryan Damerow, Research Advisory Committee Chair MaryAnn Christison, Alatis Prize Committee Chair Donna Christian, and Publications Committee Chair Andy Curtis. These officers and chairs work together to ensure TIRF carries out its mission meaningfully via its programs and operations.
There were other Trustees who reported to the Board, as well. Nick Saville provided updates about activities at Cambridge Assessment English; Barry O'Sullivan shared developments at the British Council; Spiros Papageorgiou informed the Board about ETS news; and the U.S. State Department Observer, Joe Bookbinder, shared information from State's Office of English Language Programs.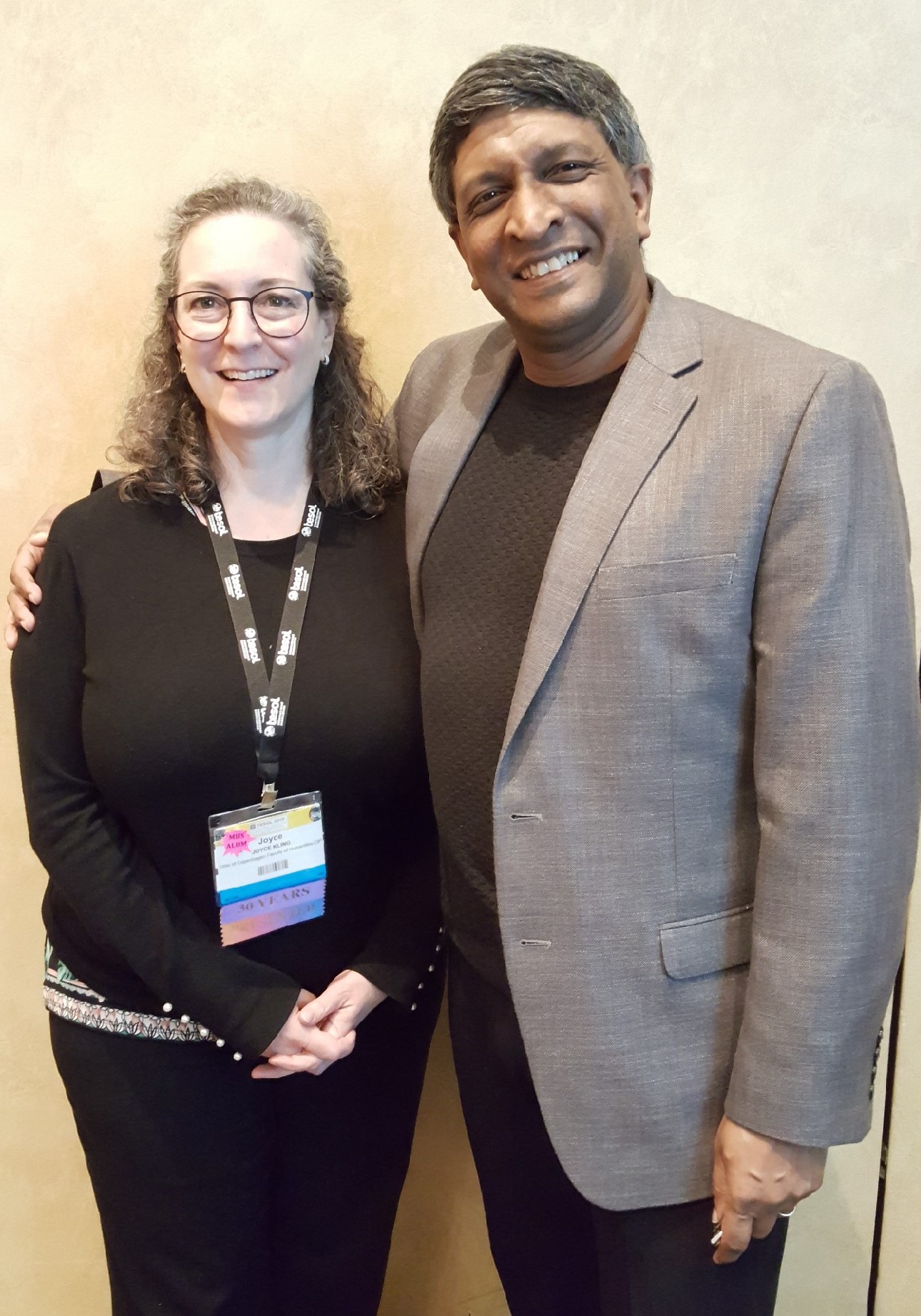 During the afternoon session of the meeting, Trustees worked together to further TIRF's efforts in offering professional services to language education-related organizations around the world. Currently, TIRF is offering language center program reviews, professional development opportunities for individuals in our field, speaker services, and more. Quality assurance is an area TIRF's Board members are focused on addressing, so that the services the Foundation provides to partners not only meet clients' needs but are also grounded in TIRF's mission.
TIRF's organizational session was entitled: "Where Global Meets Local in International Research and Publications." The session was presented by Trustee Andy Curtis and Joyce Kling, Research Academic Officer at the University of Copenhagen and former TIRF DDG awardee.
During the session, Andy and Joyce highlighted TIRF's newest publication activity, its Language Education in Review (LEiR) series, as well as the first paper in that series – English as a Medium of Instruction, which was written by Joyce and co-produced with TIRF's partner, Laureate International Universities. In addition, Joyce shared information about the complexity of issues involved when organizations approach adopting English as a medium of instruction in their classrooms.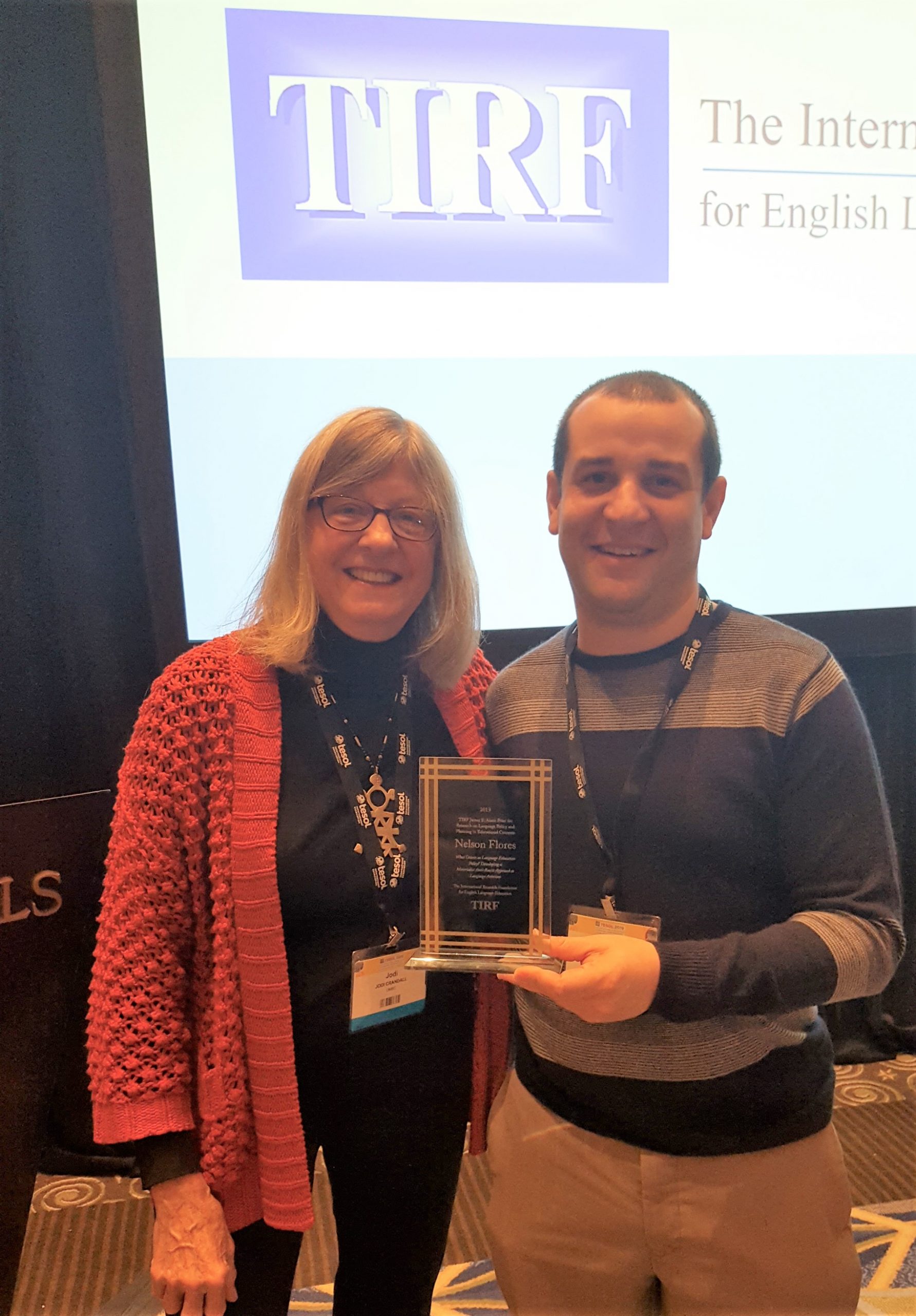 Lastly, at the start of TIRF's session, Dr. Nelson Flores, Associate Professor at the University of Pennsylvania, was formally recognized by TIRF Trustee and Alatis Prize Committee Chair Jodi Crandall as a co-recipient of the 2019 TIRF James E. Alatis Prize for Research on Language Planning and Policy in Educational Contexts. Nelson's co-recipient of the Alatis Prize, Dr. Sofía Chaparro, Assistant Professor at the University of Colorado Denver, unfortunately, was unable to be in Atlanta to be recognized by TIRF.