At its board meeting in Philadelphia on March 28th, the TIRF Board elected three new Trustees. Here is some information about them.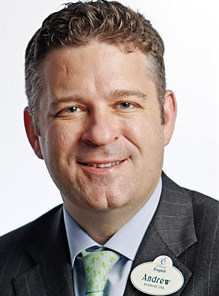 Andrew B. Sugerman is Senior Vice President and General Manager of Disney English in Shanghai, China. He received a Master of Business Administration with High Honors from The University of Chicago, Booth Graduate School of Business. Mr. Sugerman has eighteen years of general management and operations experience in both start-up and Fortune 100 companies. His expertise has helped build global learning-based retail and digital consumer businesses, and has consistently grown revenue, profit, and equity value in the companies for which he has worked. He has a strong track record of developing products and services that meet consumer needs in the global marketplace. In 2009, he was appointed as a Consultant Research Fellow of Shanghai Normal University and a Consultant Professor of Shanghai Institute of Tourism.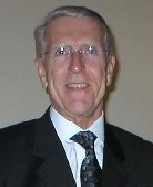 Richard A. Boyum works for the US State Department as the University Partnership and Grants Evaluation Coordinator for Afghanistan and Pakistan. He received a Master of Education in Bilingual Education and English as a Foreign Language from Georgetown University. Throughout his State Department career, Mr. Boyum has gained extensive international experience in program management, grants administration, training, facilitation, and leadership development. He is proficient in French, Portuguese, and Spanish, and is conversant in Arabic, Thai, and German. In 2005, Mr. Boyum received TESOL's James Alatis Award for his outstanding contributions to the field in 2005. He was honored with the Royal Thai Achievement Award for his innovative satellite educational programming in 2004. He also served on TESOL's Board of Directors (1996- 1999).

Michael Legutke is professor emeritus of TEFL at the Justus Liebig University of Giessen in Germany. He has worked at the Department of Research at the Goethe Institute – Munich, as a German Language Consultant to the Pacific Northwest of the United States, and as a language teacher in Germany. Dr. Legutke has served as a member of the editorial board of TESOL Quarterly, as a member of the Research Standing Committee of TESOL, and as president of the German Association of Foreign and Second Language Research. He is an advisory board member of the Zeitschrift für Fremdsprachenforschung (ZFF – Journal of German Association for Foreign Language Research). He is currently working on a state-funded research project, which is investigating the teaching of English in primary schools in the multilingual urban context of Frankfurt/Main, Germany.
"I am delighted with the election of these new trustees," said Dr. Kathi Bailey, Chair of the TIRF Board. "They bring a wealth of international experience and will provide the Board with a range of views on the issues facing language educators and researchers today."