Editor's note: Dr. Spiros Papageorgiou (TIRF Trustee and Managing Research Scientist in the Center for English Language Learning and Assessment at Educational Testing Service) and Mr. Justin Rodford (Partnership Manager at Cambridge English Language Assessment) contributed to the following piece.
Next month, several individuals from TIRF's partner network will be giving talks at conferences in Latin America. The first event is the 16th LABCI (The Association of Latin American British Cultural Institutes) conference, which takes place July 13-15, 2017, in Mexico City, Mexico. The second event is the 39th Language Testing Research Colloquium (LTRC), which takes place July 17-21, 2017, in Bogotá, Colombia. The third event is the 18th World Congress of Applied Linguistics (hosted by AILA – Association Internationale de Linguistique Appliquée/International Association of Applied Linguistics), which takes place July 23-28, 2017, in Rio de Janeiro, Brazil.
During the LABCI conference, Mr. Saul Nassé, Chief Executive of Cambridge English Language Assessment, will be delivering a plenary at the event titled "Big Isn't Always Best: Using the Right Data for Language Learning." The abstract of his talk is as follows: "The use of data in this information age is becoming a key debate in society. Technology allows the gathering of data on an unprecedented scale leading to innovation but also mistrust. What is the role of data in language learning? Will data create an environment for personalised learning or conformity?"
As for LTRC, ETS (Educational Testing Service) will have a strong presence once again at the Colloquium, which is the annual conference of the International Language Testing Association. ETS staff will be engaged in a number of activities including conducting one of the preconference workshops, delivering five papers and one poster, and participating in a symposium. These activities will cover a variety of topics currently being researched at ETS, such as language assessment literacy, score report design, use of feedback to improve academic writing and workplace speaking, and the use of technology for learning and assessment purposes. ETS researchers will be available to discuss the various funding opportunities of the TOEFL test program for external researchers and practitioners who are interested in conducting research on English language learning and assessment. ETS researchers will also present two awards sponsored by the TOEFL program: the Samuel J. Messick Memorial Lecture Award and the Jacqueline Ross TOEFL Dissertation Award.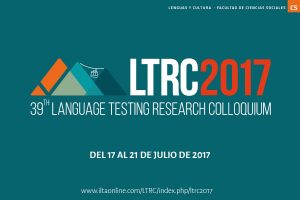 TIRF Trustee Dr. Nick Saville, Director of Research and Thought Leadership at Cambridge English, will also be participating in Bogotá at LTRC. He will take part in a symposium on the topic of "The Construct of Multilingualism and Language Policies in Language Testing."
During his part in the symposium, Dr. Saville will present his paper entitled, "How Can Multilingualism be Supported through Language Education in Europe?" The abstract for his talk is as follows: "The language policy landscape in Europe has impacted education over the past 25 years, in particular, the policies of the Council of Europe (Strasbourg) and the European Commission (Brussels), as well as the work of the Association of Language Testers in Europe. The Council of Europe is responsible for the development of the Common European Framework of Reference and its underlying scale of proficiency was adopted by the European Union (EU) in an attempt to set a European Indicator of Language Competence. Results of two wide scale surveys commissioned by the EU to provide participating countries with comparative data on foreign language competence and insights into good practice in language learning will be discussed."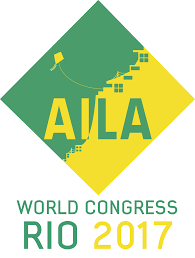 At the AILA event in Rio de Janeiro, Dr. Saville will be participating in a symposium, entitled "Educating the Digital Language Teacher: New Literacies, New Competences, and New Pedagogies." A segment of the abstract for his talk, entitled "Teaching Knowledge in the API Economy," is as follows: The speaker will introduce the concept of Learning Oriented Assessment (LOA), an integrated system where classroom assessment and external large-scale assessment collaborate to contribute evidence both of and for learning. Evidence is the basic currency of LOA, and digital technology offers practical ways of generating and interpreting such evidence, and feeding it back into further learning. There are already many online learning environments which attempt in different ways to model learning, based on the availability of big data that records the interaction of learners with the system. Such systems use machine learning techniques to improve the way they interact with the learner. Evidence for learning based on big data is likely to become an increasingly significant field in the coming years. Contrary to some views, this transformative shift does not replace teachers but makes their role increasingly important. This role, however, will change and will require higher levels of assessment literacy and skills in using evidence from all forms of assessment to support learning.
We would also like to point out that several TIRF awardees will be recognized at the LTRC event next month. For their innovative work in the area of language assessment, the following 2016 TIRF Doctoral Dissertation Grantees will be recognized in Bogotá: Simon Davidson, Naoki Ikeda, Christopher Van Booven, and Yongfei Wu.