TIRF's annual appeal kicks off today and we hope you will consider partnering with us between now and the end of the year. To encourage gifts from the public, our Board of Trustees has teamed up to pool their funds and will match donations to TIRF from our supporters.
While TIRF has offered matching campaigns in the past, the funds available for matching this year is greater than in any year in the past. With your help, we can unlock the $17,525 available from Trustees.
Any donation received from now through December 31st will be matched dollar for dollar (up to the figure mentioned above), thereby doubling the impact of your donation to the Foundation. If we are able to exhaust the Trustees' funds, TIRF will secure just over $35,000 it can use to support its programs and operations. In what has proven to be a very difficult year for revenue generation, reaching this level of funding would be a sincere boost to our financial outlook.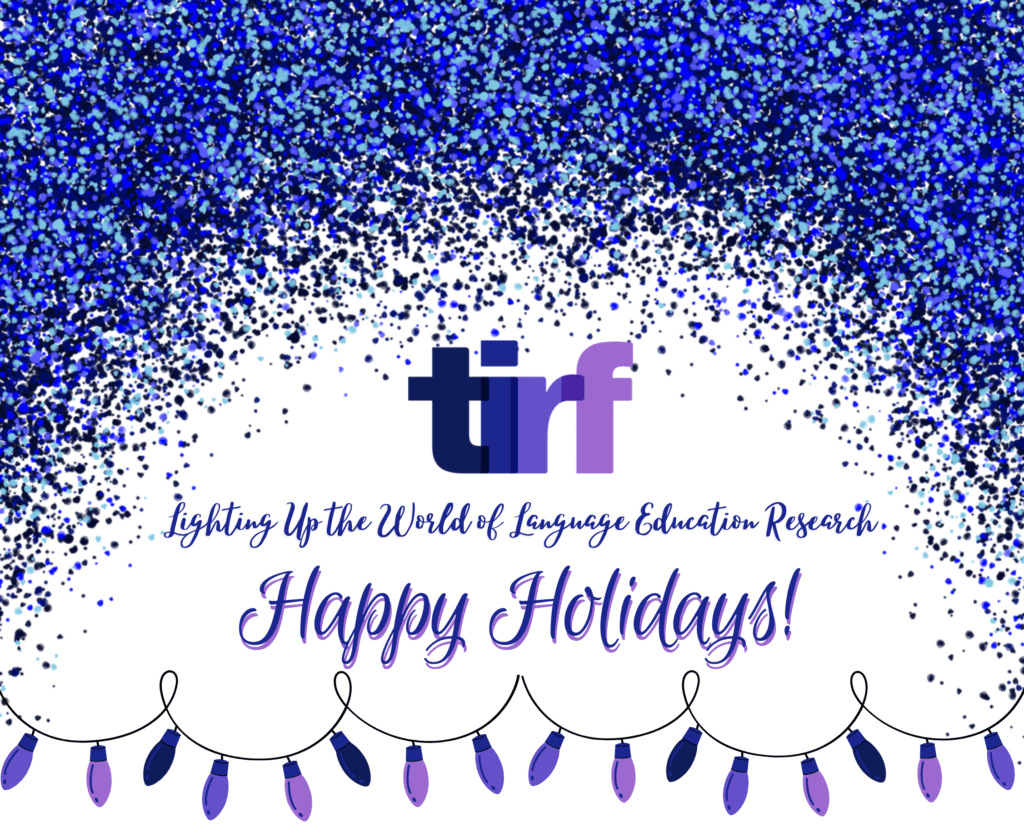 TIRF's impact extends beyond borders, into the classrooms of our grantees, and into the classrooms of the teachers they train. Countless language learners around the world will benefit from your generosity.
This year, we encourage you to learn more about the grantees we serve and how your help is making a difference in their lives. Please click here (scroll to "Why Should You Give to TIRF" section) to read comments from our 2022 DDG awardees.
Beyond our grantees, there are countless others who benefit from our publications, free resources, and professional service offerings. With your help, not only can we continue to offer our current programs, we will continue to plan on additional services we can offer in 2023 and beyond.
We hope you will consider our request and partner with TIRF this year. With the season of giving upon us, any gift would be greatly appreciated and will be invested in our worldwide endeavor to support individuals and organizations committed to English language education, so that we may help empower them to build a brighter future for themselves, those they serve, and our multilingual world.
Click here to donate to TIRF.