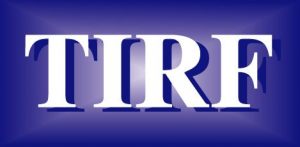 Editor's note: Please note that TIRF Trustees cover their own transportation and lodging expenses related to attending meetings held by the Foundation.
TIRF's Board of Trustees will be gathering in Washington, DC next month for its fall meeting. With its 20th anniversary approaching next year, there are a number of issues Board members will be discussing.
As is customary for TIRF's Board meetings, the first session will provide the Foundation's officers and committee chairs an opportunity to share highlights of their work over the last six months, since the last Board meeting. Such reports are given by President Kathi Bailey, Vice President Jun Liu, Secretary-Treasurer & Alatis Prize Committee Chair Donna Christian, Chief Operating Officer Ryan Damerow, Research Advisory Chair MaryAnn Christison, and Publications Committee Chair Andy Curtis. Reports from TIRF's ex-officio positions at the British Council and U.S. State Department's Office of English Language Programs will also be provided by Barry O'Sullivan and Joe Bookbinder, respectively.
The second portion of the meeting will focus on several interesting opportunities for the Foundation. Trustees will engage in discussions regarding the TIRF-Routledge "Global Research on Teaching and Learning English" series; approaches in furthering TIRF's research and publications efforts; opportunities for expanding TIRF's footprint in the language education profession; growing TIRF's revenue via its professional services; its 20th anniversary celebration activities in Atlanta next year; and, of course, revisiting the Foundation's long-term planning for its business for years to come.
Stay tuned to read next month's issue of TIRF Today. We will be including a recap of the TIRF Board meeting, in order to keep our supporters abreast of the latest TIRF activities and opportunities.