The TIRF community was well represented at the recent annual conference of the American Association for Applied Linguistics (AAAL). The
conference was held in Portland, Oregon from March 18 to 21, 2017.
TIRF Trustees Jodi Crandall and MaryAnn Christison organized a colloquium entitled "An Overview of Issues on Research in English Teacher Education and Professional Development."
In addition, many Doctoral Dissertation Grant recipients gave papers or poster presentations, or participated in colloquia. Their names are listed here, along with the titles of their presentations: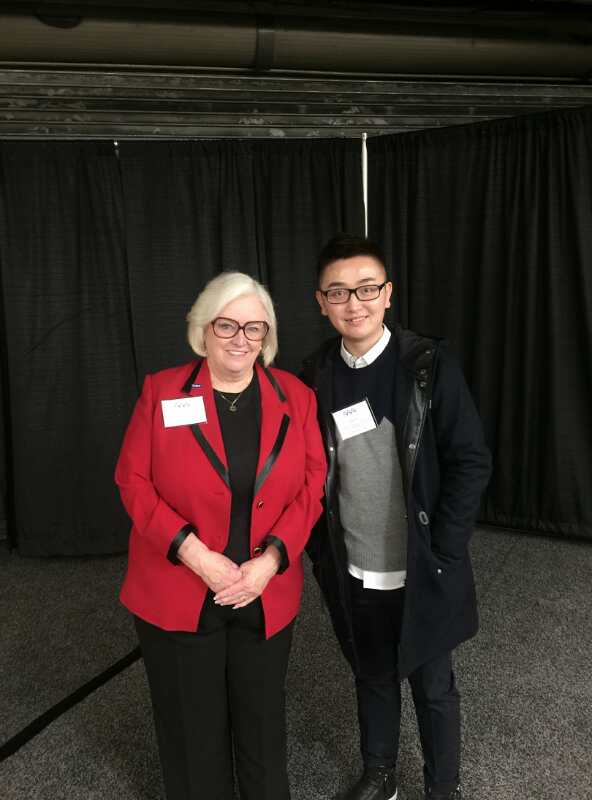 Katie Bernstein gave two presentations. One was called "'Watermelon in Korean' and 'Bad-News Turkish': A Discourse–Analytic-Meets-Social-Network Approach to Understanding How Preschoolers Make Sense of Linguistic Diversity." The second was "Rebranding Bilingualism: Shifting Discourses in Language Education Policy and California's 2016 Election."
Bedrettin Yazan organized a colloquium on "Privilege and Marginalization in English Language Teaching: Beyond Essentialization and Idealization." He also gave three presentations: (1) "The Affordances and Constraints of Divergent Perspectives to Privilege and Marginalization in ELT;" (2) "Ottoman Turkish in High School Curriculum in Turkey: A Neo-Ottomanist Language Policy;" and (3) "Marginalizing and Stereotyping through Pronouns in Multicultural Teacher Education Textbooks: Implications for Intercultural Citizenship."
In addition, the following TIRF colleagues reviewed conference proposals: Katie Bernstein, Donna Christian, Jodi Crandall, Ron Darvin, Angelica Galante, Kristen di Gennaro, Joe Lo Bianco, Trent Newman, Muhammad Asif Qureshi, Andrea Révész, Steven Talmy, and Jing Wei.
TIRF colleagues were also active in the volunteer leadership of AAAL, including the following roles: Steven Talmy served as a member of the Book Award Committee; Joyce Kling was on the Graduate Student Award Committee; and Trent Newman was a member of the Conference Planning Committee. Laura Hamman has been the Secretary for The Graduate Student Council (GSC) and is now taking the role of the GSC representative to the AAAL Executive Committee, a position held last year by Nicole Pettitt. At the end of the annual business meeting, TIRF President Kathi Bailey happily turned over the AAAL President's gavel to incoming President Tim McNamara.