Nonprofit organizations like TIRF depend on support from the public to meet their missions. Two of the most common types of giving are cash donations and time, in the form of volunteering. However, there are other ways you can support nonprofits like TIRF. In this piece, we highlight the many ways individuals can help shape language education research through giving to TIRF.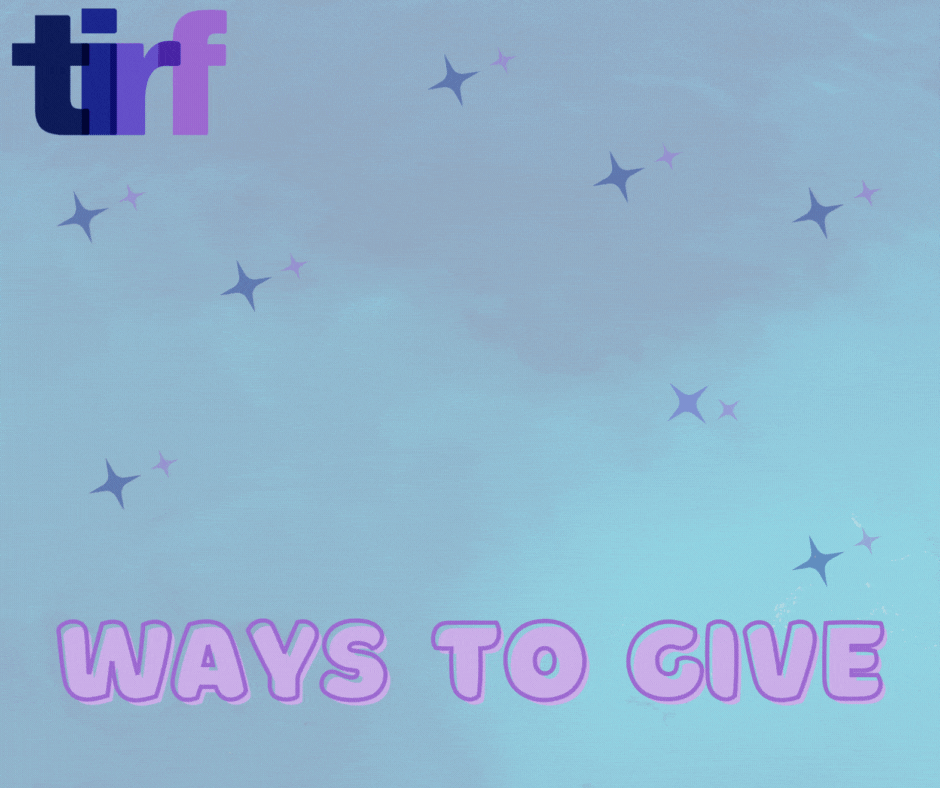 Cash Donations: Cash donations, of course, are welcomed. Consider a once-a-year donation or even a recurring donation.
Required Minimum Distributions: If you pay taxes in the United States, donating to TIRF via your required minimum distributions (RMDs) is an excellent way to support our mission. What are RMDs? The U.S. IRS (Internal Revenue Service) requires individuals to annually withdraw a minimum amount of savings from their retirement accounts when they reach a certain age. Charity Navigator provides some advice on this form of giving and links externally to IRS pages that will help you learn more about the tax savings involved in RMD giving. Click here to visit Charity Navigator's website.
Workplace Giving: Another unique approach you might take to donate to TIRF is through workplace giving. Many employers – for-profit companies, nonprofit organizations, universities, and governmental employers – offer workplace giving programs. Through this form of giving, you are able to make tax-deductible donations to TIRF that are automatically withdrawn from your paycheck. In some cases, employers match their employees' gifts. If you're interested in this way of giving, please consider contacting your Human Resources office to see if workplace giving is offered by your employer.
Planned Giving: One of the most long-lasting, significant forms of giving to nonprofits is through planned giving. Such gifts are typically designated to nonprofits in a supporter's will and are not donated until the person passes away. Planned gifts can include a designation of checking and savings accounts; non-cash assets such as life insurance policies, retirement accounts, and securities; and real property such as land, buildings on the land, and other types of property. Donor Search provides additional information that may be helpful to TIRF supporters. Click here to learn more. If you are interested, TIRF can provide access to an experienced Chicago-based attorney (free of charge), who can help answer questions you might have.
Beneficiary of a Life Insurance Policy: Did you know that you can designate TIRF as the beneficiary of your life insurance policy? This form of giving – while considered to be one form of planned giving – allows the Foundation to receive your policy's payout, or a percentage of it, upon your passing. Also, if you're currently paying into a life insurance policy, you have an option available to you to transfer the policy to TIRF. Doing so would entail that you no longer need to make the regular payments for the policy's premium. Upon the policy's transfer, the Foundation would be able to decide whether to keep paying the premium regularly or cash it out. Forbes' website shares more detailed information on this topic. Click here to learn more. If this is a form of giving you're interested in, we'd be delighted to hear from you.
Giving of Time and Talent: TIRF Trustees and many friends of TIRF volunteer time and talent as a way of contributing to TIRF. TIRF depends upon the expertise and energy of many volunteers serving on TIRF projects, such as reviewing grant applications, giving presentations, developing curricula, giving TIRF Talks, and mentoring others. Since 2010, our Trustees alone have collectively donated nearly 50,000 hours of their time to support TIRF. To find out how you might volunteer to support TIRF, please email us at [email protected].
If you'd like to ask any questions, please write to [email protected]. If you'd like to donate to TIRF, please click here to visit our "Give" landing page. We sincerely appreciate any level of support you can contribute at any time.
Editor's note: The piece above contains links to non-TIRF websites that are being provided here for informational purposes only. TIRF is not responsible for the content of any third-party website, and the inclusion of any links here or anywhere on TIRF's website does not constitute or imply any recommendation, approval, or endorsement of such external websites or their contents.