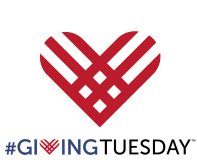 According to the #GivingTuesday website, "GivingTuesday is a global day of giving fueled by the power of social media and collaboration. Celebrated on the Tuesday following Thanksgiving (in the US) and the widely recognized shopping events Black Friday and Cyber Monday, #GivingTuesday kicks off the charitable season, when many focus on their holiday and end-of-year giving. One of the best ways to get involved is in your own community."
We couldn't agree more: Donating to TIRF is supporting your community – a network of language teachers and researchers within a worldwide community.
We would be delighted to have your financial support, particularly between now and the end of December, especially as we're approaching the time of year in which we typically generate a significant portion of our donations.
There truly is no gift too small! In fact, if every person who read this note gave just US $10.00 to TIRF, we would meet our financial target for the year. Please click here to donate to TIRF!