If you have been following TIRF updates over the last several weeks, you have inevitably seen one or more of our pleas to support our year-end fundraiser. You have read about the impact our work is having, have learned about the brilliant research of our grantees, and, hopefully, have been moved to support our mission. If not, good news, there's still time to get involved!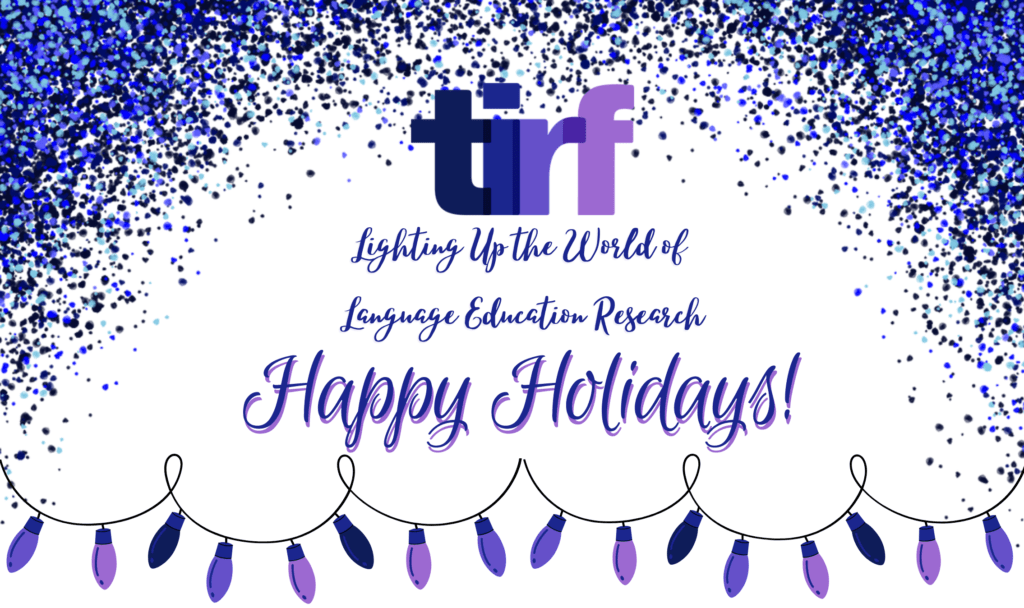 Any donation received from now through December 31st will be matched dollar for dollar (up to $17,525 total) by TIRF Board members thereby doubling the impact of your donation to the Foundation. If we are able to exhaust the Trustees' funds, TIRF will realize just over $35,000 it can use to support its programmatic offerings. In what has proven to be a very difficult year for revenue generation, reaching this level of funding would be a tremendous boost to our financial outlook. To date, we have reached 57% of our goal.
By partnering with TIRF, your donation – backed by our Trustees' giving – will be used to support research, researchers, publications, free resources, and much more. For example, just this year, we made 13 awards to our latest group of Doctoral Dissertation Grant (DDG) recipients; the grantees come from eight different countries (Bosnia and Herzegovina, Canada, China, Iran, Japan, Russia, South Korea, and the USA).
The difference the DDG program makes in these young scholars' lives is much more than financial support – it also provides a boost to their confidence and motivation to continue their work. We invite you to use the following link and scroll down to the "Why Should You Give to TIRF?" section to read about how our grantees have been affected through our DDG program: http://www.tirfonline.org/give/.
To support our efforts of bettering the world through language education research, please click here. Your gift of any size will be meaningful for all the individuals we serve.
As always, thank you for your continued support! Happy New Year, everyone!