Just last week, TIRF Trustees and staff gathered in Portland, Oregon, USA for its spring 2023 Board meeting and presentations, as part of the TESOL 2023 International Convention & English Language Expo. In this piece, we update our supporters on our various activities.
TIRF Board Meeting
On Tuesday, March 21st, TIRF convened its first face-to-face Board meeting since the onset of the pandemic. Trustees unable to attend the meeting in person participated virtually. TIRF's leadership worked throughout the day to envision the future of the Foundation's programs and operations. There is a clear commitment from the Board to continue its grant and prize programs and to continue to offer resources to stakeholders in the language research education field. Additionally, Trustees remain dedicated to offering professional services that assist partnering institutions with their various needs while helping TIRF generate revenue that it can use to further its existing programs while offering new ones.
During the Board meeting, it was announced that Dr. Nick Saville, Director of Research and Though Leadership at Cambridge English Language Assessment, has been reelected to continue his service as TIRF Trustee. Throughout his tenure as a TIRF Board member, Nick has helped to ensure the collaboration between Cambridge and TIRF among an array of other significant contributions.
There are a number of announcements TIRF will soon make, regarding a new grant opportunity, a research mentoring program, and collaborations with new partners. Be sure to stay tuned to learn about what are certain to be exciting opportunities for individuals around the world!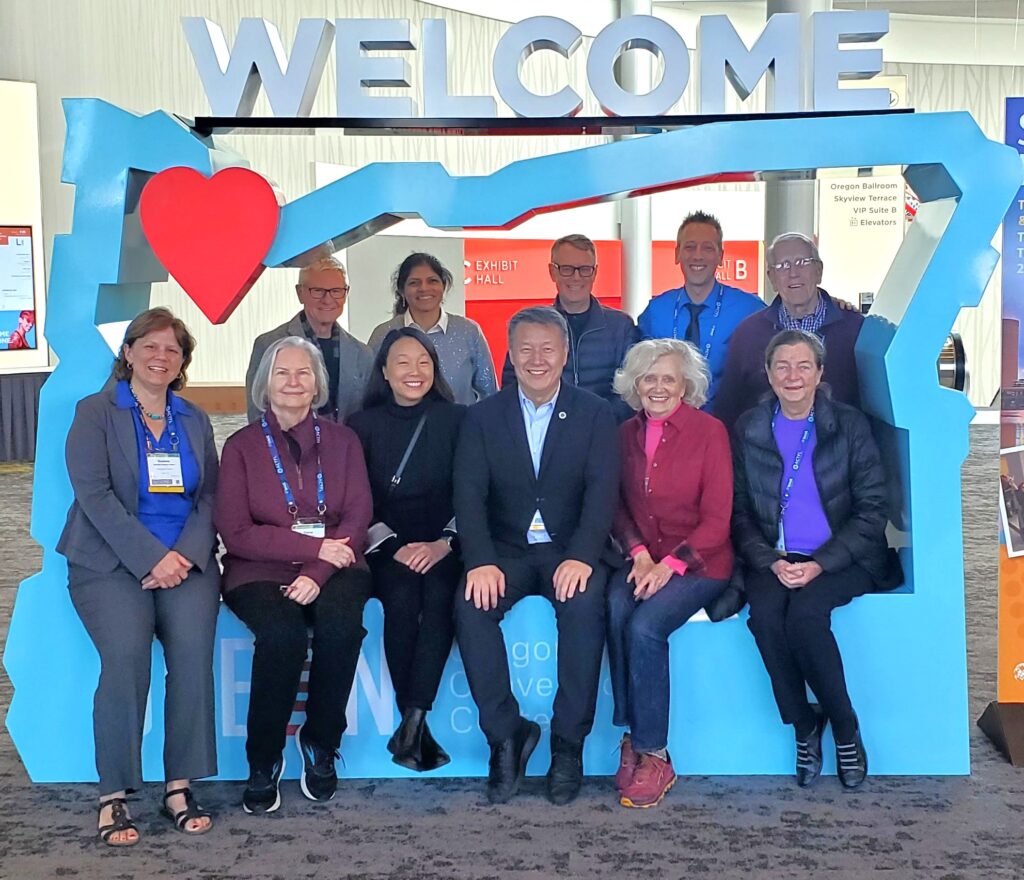 TESOL Presidential Plenary & Follow-up Session
TIRF President Jun Liu co-moderated the TESOL Presidential Plenary with now TESOL Past-President Dr. Joyce Kling on Wednesday, March 22nd. Entitled "Inspiring the Future of Research in ELT," the session featured four panelists who addressed two questions throughout the session: (1) What is your interpretation of collaborative research? (2) How do we address the gap between teachers and researchers? The following individuals served as panelists:
Dr. Peter De Costa: Co-Editor, TESOL Quarterly; First Vice President, AAAL;Associate Professor & MATESOL Program Director, Michigan State University, USA
Professor Shondel Nero: New York University School of Culture, USA; Inaugural Recipient, TIRF James E. Alatis Prize (2016)
Professor David Nunan: Trustee, TIRF; Professor Emeritus, University of Hong Kong; Past President of TESOL International Association (1999-2000)
Dr. Özgehan Uştuk: Chair, TESOL Research Professional Council; Research Assistant, Bliskesir University, Turkey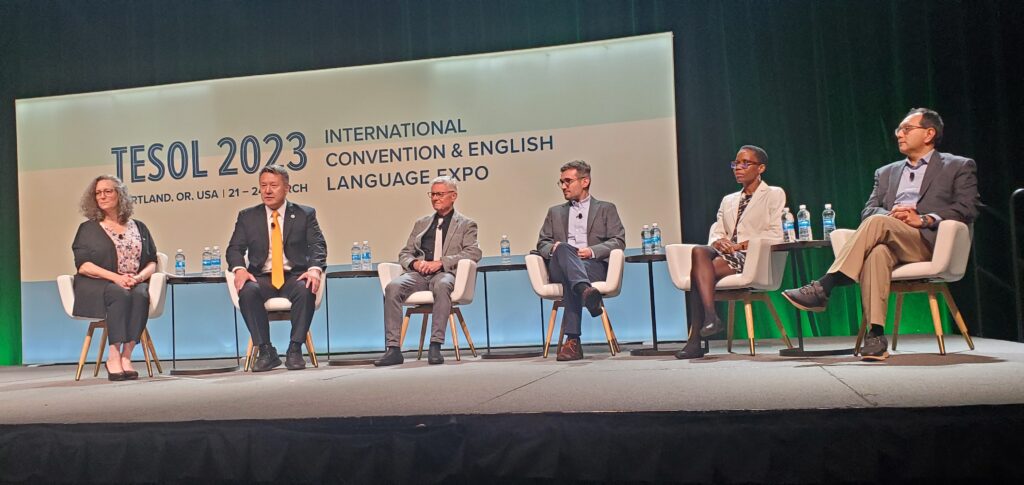 Following the Presidential Plenary, there was a follow-up session designed to allow conference attendees to dive into the issues raised by the panelists. With more than 80 people in attendance, conference attendees were able to engage directly with moderators and panelists. Together with TESOL International Association, we will soon highlight key takeaways from the session.

We anticipate sharing a recording of the panel presentation in the near future. Be sure to subscribe to TIRF's newsletter (click here and scroll to the bottom to signup) or return to our website for further information.
TIRF Panel Presentation
On the final day of the Convention, Friday, March 24th, TIRF hosted a panel presentation entitled "TIRF Research on Integrating Language and Content in Diverse Contexts." The session featured authors presenting their research that was included in TIRF's recent publication, Research on Integrating Language and Content in Diverse Contexts.The presenters of this session were:
Donna Christian: TIRF Trustee
MaryAnn Christison: TIRF Trustee
Beth Clark-Gareca: Associate Professor, Binghampton University
JoAnn (Jodi) Crandall: TIRF Trustee
Tamrika Khvtisiashvili: English Language Specialist, U.S. Department of State
Joyce Kling: Senior Lecturer, Lund University
Anna Krulatz: TIRF Trustee; Professor, Norwegian University of Science and Technology
Kristen Lindahl: Associate Dean/Professor, University of Texas, San Antonio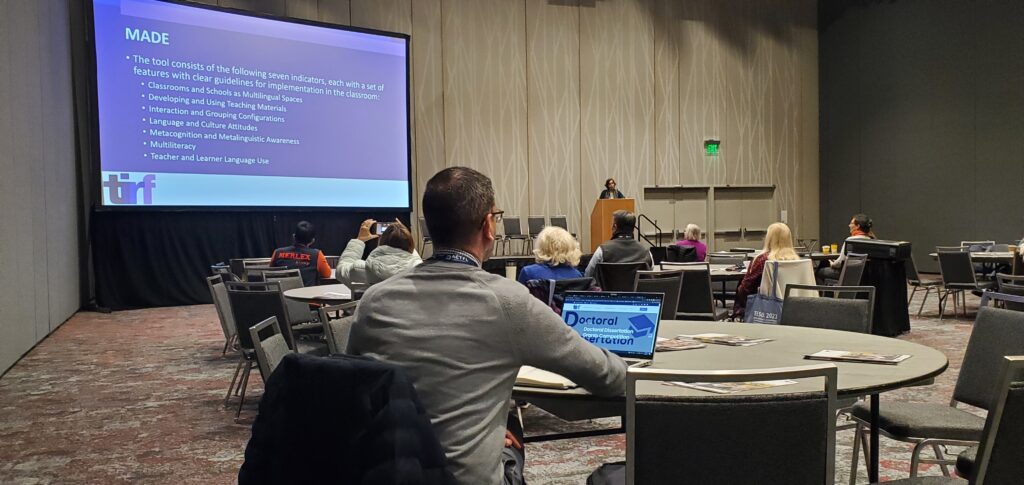 At the start of TIRF's session, the 2023 TIRF James E. Alatis Prize for Research on Language Planning and Policy in Educational Contexts co-recipients were formally recognized. Dr. Wayne E. Wright (Purdue University), Dr. Sovicheth Boun (Salem State University), and Dr. Virak Chan (Purdue University) all attended the event. They received the TIRF Alatis Prize for their article, "Implementation of Multilingual Mother Tongue Education in Cambodian Public Schools for Indigenous Ethnic Minority Students" (2022, Educational Linguistics, De Gruyter Mouton).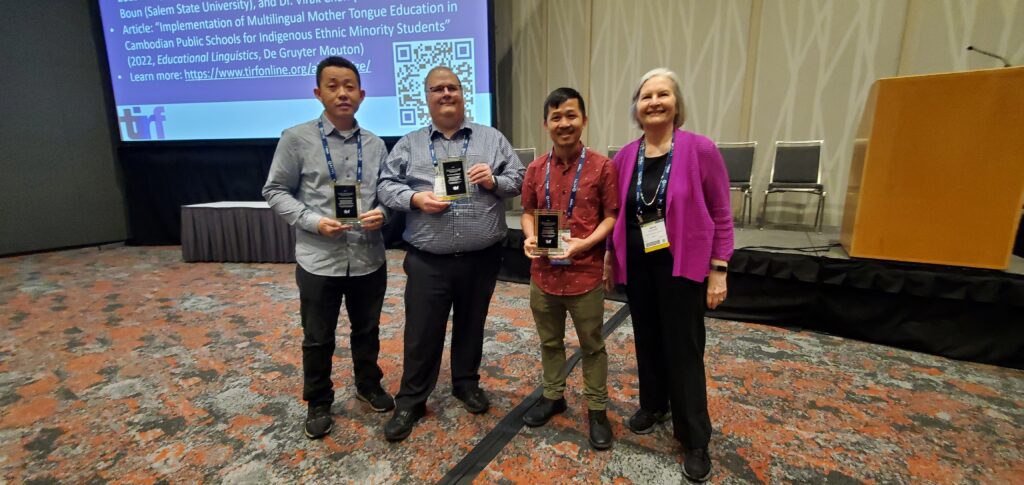 As you can see, this year's TESOL Convention was a very productive time for the Foundation. We hope you will follow our future updates to learn more about the exciting activities noted above!