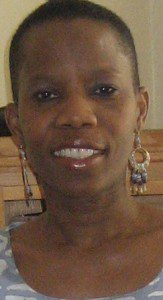 During TIRF's spring Board meeting last year, Trustees unanimously voted to establish the James E. Alatis Prize for Research on Language Policy and Planning in Educational Contexts. The prize was created both to promote research on language planning and policy and to honor long-standing TIRF Trustee, Dr. James "Jim" Alatis, who passed away in February 2015.
After several months of soliciting and adjudicating nominations for the prize, we are pleased to share the results of the competition. Dr. Shondel Nero, Associate Professor and Director of the Program in Multilingual Multicultural Studies in the Department of Teaching and Learning at New York University, has been selected as TIRF's inaugural Alatis Prize recipient. Her paper, "De Facto Language Education Policy through Teachers' Attitudes and Practices: A Critical Ethnographic Study in Three Jamaican Schools", was chosen from among an impressive group of articles and chapters that were submitted for review. The article is openly accessible at the link just above until April 22nd. Many thanks to our colleagues at Springer for making Dr. Nero's article available in this way.
Dr. Nero is an applied linguist whose work focuses on the education of second language and second dialect speakers. Her research examines the politics, challenges, and strategies of educating students who speak and/or write in nonstandard varieties of English, World Englishes, and Creoles.
Dr. Nero was recently a Fulbright scholar at the University of the West Indies, Jamaica, where she researched the implementation of the Jamaican Language Education Policy with respect to Creole speakers. She also directs a study abroad program in the Dominican Republic as a means of developing teachers' linguistic and intercultural competence. She earned her doctorate in applied linguistics from Columbia University's Teachers College.
When asked about what receiving the award meant to her, Dr. Nero said, "I'm truly gratified and humbled to have received the Alatis Prize. My heartfelt thanks go to the TIRF Board of Trustees and the reviewers for this incredible validation of my work. I imagine there were many important articles and chapters in the competition, so I'm honored to be selected as the first recipient of this award. I hope that in the coming years, the James Alatis Prize will focus more attention on language planning and policy research in educational contexts, doing justice to Jim's core belief that other people's languages and cultures are as equally valid as ours."
The Alatis Prize bestows a gift of US $500 on Dr. Nero. We will be presenting her with an award and a check at TIRF's presentation during the TESOL Convention in Baltimore in April. The date, time, location, and topic of TIRF's talk can be found in the piece just below. We would be most delighted to have you join us as we congratulate Dr. Nero on her excellent work.
The TIRF Board members plan to offer the Alatis Prize annually for at least four more years, depending on the interest among scholars and students, as well as the availability of funding. We hope you will help us share news about the Alatis Prize in future competition years. Details pertaining to our next competition will be released later this summer.