We invite you to join us virtually during TIRF's session at the 2022 TESOL Convention!
TIRF's presentation is entitled "TIRF Insights – Social and Emotional Learning for 5-18-Year-Olds" and builds on the first paper in the new "TIRF Insights" series. The paper, Social and Emotional Learning, was just released this month and is authored by Katherine (Kath) Stannett. The pre-recorded presentation will be made available on TESOL's virtual platform on Wednesday, March 23rd at 1pm ET and will last for 30 minutes. An approximate live 15-minute discussion period will immediately follow the presentation.

The abstract for TIRF's presentation follows here: Students with strong social-emotional skills are more likely to thrive academically. The author of this year's "TIRF Insights" paper shares recent research on helping students live well so they can study well. Join our research-informed discussion on helping children develop 21st-century skills and global competence while cultivating healthy identities.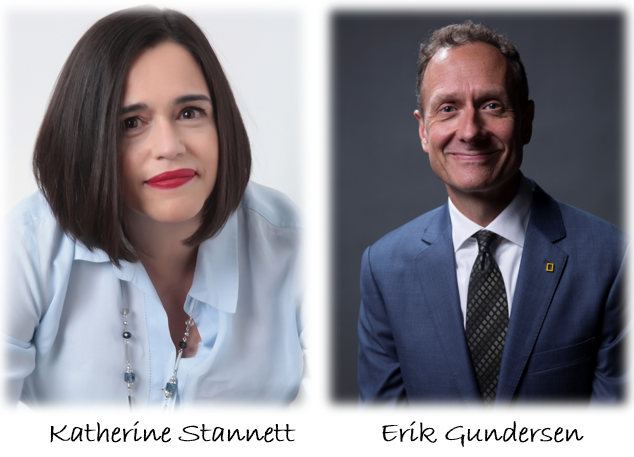 The session will be co-presented by Kath Stannett and TIRF Trustee Erik Gundersen. Their biographical information is provided below.
Kath Stannett is a teacher trainer and materials writer based in England. Kath writes for children and teenagers at all levels and has given plenaries and workshops in many countries including Spain, Portugal, Switzerland, the Netherlands, Brazil, Honduras, Nicaragua, Poland, and Kazakhstan. Kath is interested in using real-world materials to help children develop 21st-century skills and global competence within a supportive and holistic framework.
Erik Gundersen directs the National Geographic Learning Global Partnerships Group, a center of excellence for delivering Ministry of Education projects around the world. Erik has worked in Europe, Latin America, Asia, and the US as an ELT and K12 publisher, business development executive, author, and teacher. He is also a Trustee for TIRF. Erik has held teaching positions at the American Language Institute in Lisbon, Portugal, and the University of California, Berkeley. He has an M.Ed. from the Harvard Graduate School of Education and a B.A. with Honors in Art History from Williams College, both in the US.
We hope you will join our session next month!