Most supporters reading this plea would likely agree with the following statement: The pursuit of education is arguably the most critical endeavor of a person's lifetime. However, in many parts of the world, education is under-funded, not emphasized as it should be, and/or cannot be attained for a variety of reasons. When it comes to language education, the situation is exacerbated.
The work of nonprofits in society is meant to bring about positive change – to help fill gaps that exist in our world, countries, local communities, and even in individuals' lives. At TIRF, we aspire to help meet the needs of people in language education around the world.
Did you know that thousands of people visit TIRF's website each month? Many of them are looking for help with research or crafting their lessons. Others are in search of funding to complete the degrees they are seeking. While we are able to serve many, there remain major unmet needs that we hope to one day address.
To do so, we need your help.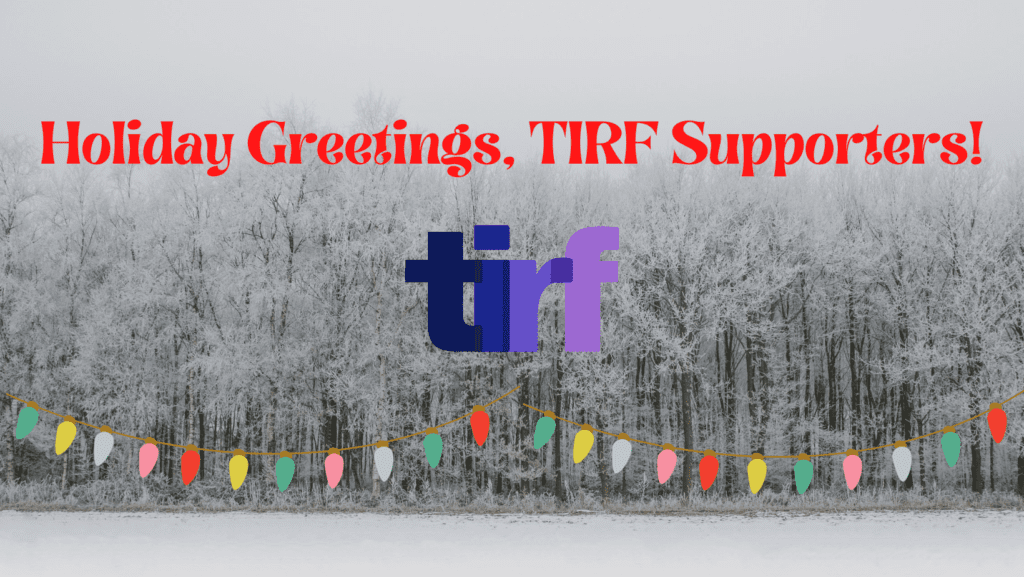 TIRF is undergoing a period of growth, and with that growth comes change. Our existing programs are focused on promoting research through grants and publications, providing free online resources on a plethora of topics in language education, and engaging colleagues around the world to assist them in meeting their professional development needs.
There is still so much more we wish we could do, in order to help people on their life's journey of education. Will you help us?
Please donate to TIRF today, so that we can continue to build our capacity to assist the thousands we currently cannot help. Your funding will aid us in furthering our mission to support research, influence policy, and provide resources to individuals like you. Thank you for your support and please accept our greatest wishes for a healthy year ahead.