Editor's note: In this piece, Joy Campbell, Executive Associate Director of CLEAR, shares information about this resource center based in East Lansing, Michigan.
Celebrating its twentieth anniversary this year, the Center for Language Education and Research (CLEAR) was founded in 1996 as part of Michigan State University's College of Arts and Letters. One of sixteen currently funded Title VI Language Resource Centers, CLEAR's primary objective is to promote, improve, and support language teaching and learning in the US. To meet this objective, CLEAR's activities and projects integrate the various constituencies involved in language teaching and learning. Though its federal mandate specifies that CLEAR's initiatives should focus on less commonly taught languages and languages of strategic importance to the US, a number of projects can also serve the TESOL and TEFL communities.
Research
CLEAR-affiliated faculty work on a diverse range of research projects with the common goal of informing the field of language education. Some projects are ongoing, such as an online journal in publication since 1997 (detailed below), and others have been newly undertaken in the most current grant cycle.
A refereed journal published online three times a year, Language Learning & Technology is a joint effort of CLEAR and the University of Hawai'i's NFLRC (National Foreign Language Research Center). Its purpose is to disseminate research to language educators on issues related to technology and language education. Articles on original research and constructs for applying technology to language learning, teaching, and research make this free journal an excellent fit for TIRFers.
Materials Development
CLEAR offers numerous free and low-cost materials and tools for language teachers, including software, assessment tools, print materials, and online resources. While many of these products are language-specific, an initiative of particular use for English teachers is the Rich Internet Applications collection.
Rich Internet Applications (RIA) for Language Learning is a suite of a dozen free online authoring tools. This resource provides templates for teachers of any language to create their own activities for students. Templates are available for audio and video activities, interactive worksheets, and much more. The next goals of the RIA project include programming the RIAs in HTML5 and creating a curated Showcase of successful RIA implementations.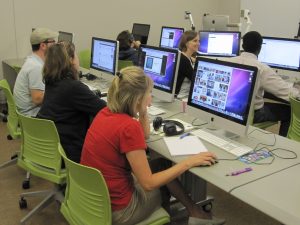 Teacher Development and Outreach
CLEAR provides several programs designed to meet the needs of language educators and students. In addition, CLEAR publishes a newsletter, hosts conferences and workshops, maintains an active online presence, and engages in such advocacy activities as writing letters of support for specific projects and responding to questions from the general public on an ad hoc basis.
Video Assistance for Understanding Language Teaching Techniques (VAULTT) provides short video demonstrations of best practices for language teaching. Designed especially for teachers of less commonly taught languages, but in many cases based on ESL classrooms, the videos demonstrate techniques such as error correction, eliciting and explaining vocabulary, and building schema. These resources are accompanied by teaching materials to support the video content.
CLEAR hosts on-campus workshops each summer, attended by language teachers from all over the US. Most attendees are foreign language teachers, though ESL and EFL educators have also found the content useful and have been able to engage with English-teaching colleagues. Past topics have included skills-based workshops on teaching listening, speaking, writing, and reading, as well as technology-geared workshops such as the aforementioned RIAs, online language portfolios, and online tools for language assessment.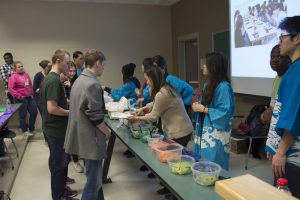 CLEAR's largest outreach event, World Languages Day, is a conference where high school students and teachers can explore the many opportunities available to those who know a foreign language. An event such as World Languages Day can be a wonderful opportunity for ESL students to showcase their own culture as well. CLEAR also collaborated with other institutions to create a guide for other schools and universities to implement their own World Languages Day celebrations.
CLEAR encourages TIRFers to explore its website and those of its sister Language Resource Centers (begin here) for materials and products applicable to English language teaching.