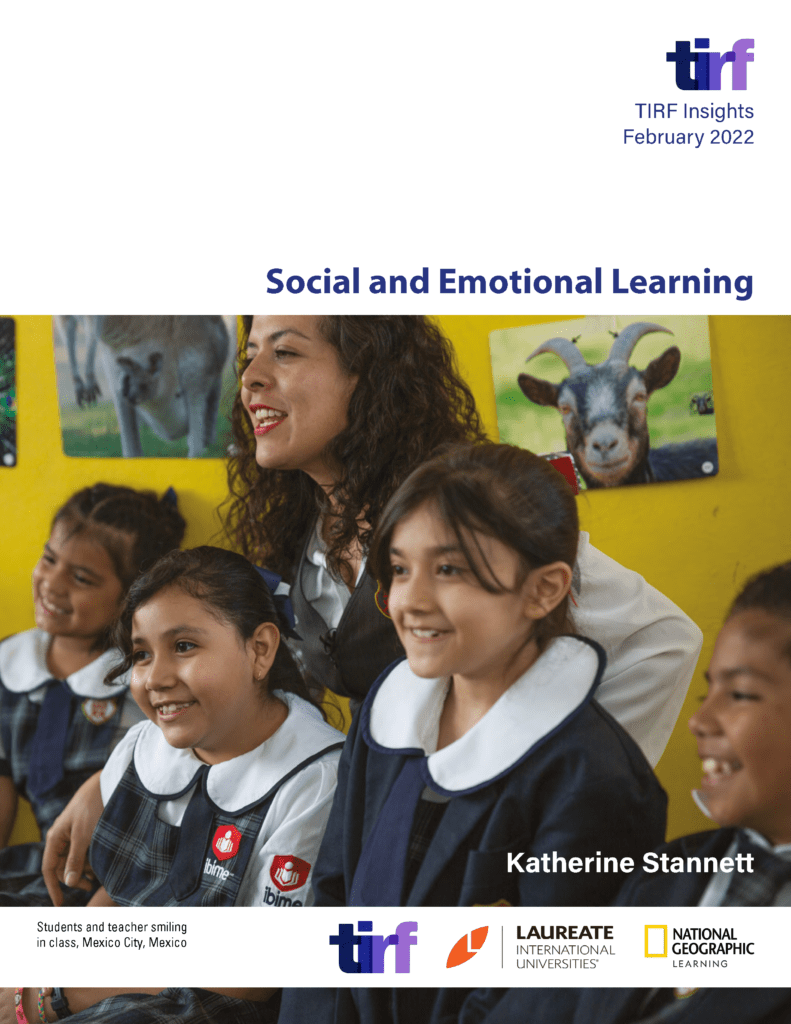 We are pleased to announce the first paper in the "TIRF Insights" series!
Social and Emotional Learning, authored by Katherine (Kath) Stannett, investigates social and emotional learning (SEL) against the backdrop of the COVID-19 pandemic and consequent disrupted education and learning loss.
According to the TIRF report, recent research suggests that the COVID-19 pandemic has led to disrupted education, learning loss, and the wide-scale use of hybrid and online teaching and learning. The pandemic has also revealed and underscored a need to address not only students' academic skills but also their social and emotional skills.
TIRF is pleased to have worked with author Kath Stannett, an England-based teacher trainer and materials writer, and in collaboration with Laureate International Universities and National Geographic Learning, to produce this first paper in the "TIRF Insights" series. This series was formerly known as "TIRF Language Education in Review."
Via "TIRF Insights," the Foundation profiles recent research in the field of English Language Teaching in a practical and accessible format. These publications are written for parents, teachers, school leaders, and all student advocates who want to review recent educational trends in a nonacademic way.
Click here to download the report for free.