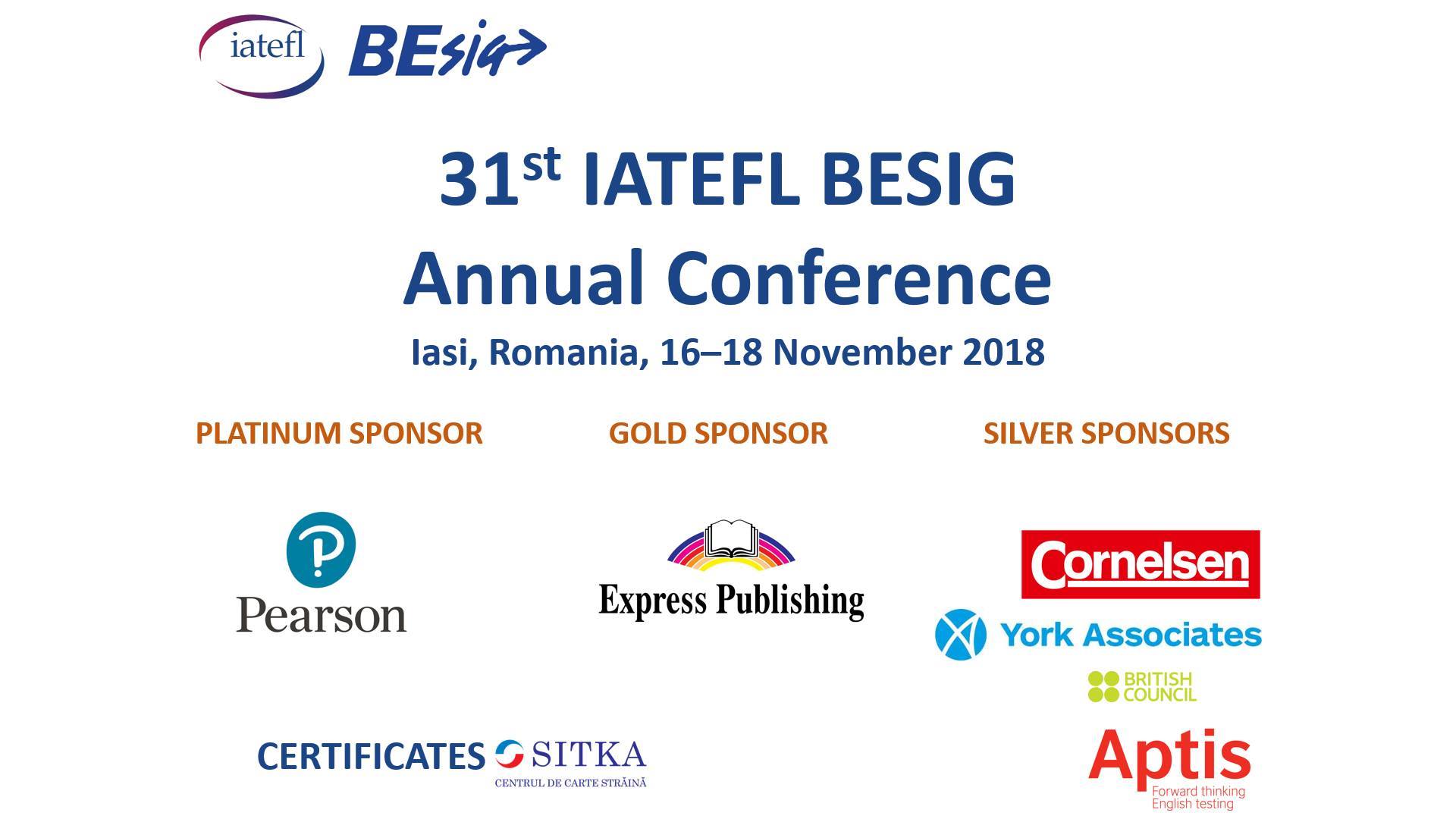 Editor's note: In this piece, TIRF Trustee Michael Carrier highlights his activities at the IATEFL BESIG Conference in Romania last month.
TIRF Trustee Michael Carrier was able to promote the work of TIRF in recent talks in Romania.
Michael gave lectures at the Grigore T. Popa University of Medicine in Iasi, Romania, and at the International Association of Teachers of English as a Foreign Language (IATEFL) Business English Special Interest Group (BESIG) Conference, also held in Iasi from November 16-18, 2018.
Iasi is the former capital of Romania, situated in the north-east of the country close to the border with Moldova (one of the remaining countries not yet in the European Union.)
Michael delivered a lecture on the 'Internationalisation of the Global Workplace' to the first-year international students at the medical university, which attracts students from around the world to train as pharmacists and doctors. The international students are very focused on language skills, as they need to learn Romanian to live in the country and English to participate in their professions. The lecture drew their attention to the links between language learning skills and the international soft skills of intercultural awareness, increasingly necessary for global professionals. There was a specific focus on how international students can develop intercultural sensitivity to help them learn in a new environment and also work closely with students and colleagues from different cultural backgrounds.
The BESIG special interest group, situated in the membership of IATEFL, exists to focus on the research and practice needs of teachers of Business and professional English, and it has a large annual conference in a different European country each year.
Michael gave a keynote on "Futureproofing Your Language Centre," which focused on helping teachers and program administrators analyse the future needs of their stakeholders and learners. With increasing competition from online and self-study language learning options, teachers and language centre leaders have to be alert to new learner needs and motivations, and look for new products, new services, and new technologies to motivate and retain their learners.
The talk outlined new areas of learning need such as intercultural competences and communication skills, which are necessary to complement the purely linguistic skills offered to learners by traditional language programs.