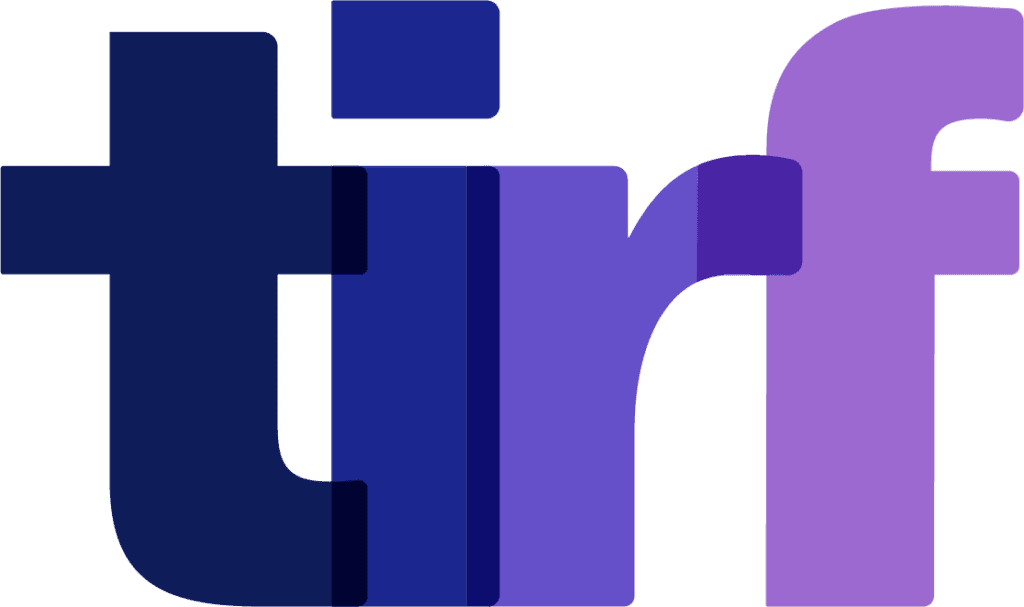 We are excited to share with TIRF supporters our new-look website and revised logo!
The results of a months-long process this summer behind the scenes at TIRF is a modern website with new functionality, refreshed features, an improved user experience, and a new color palate. These updates work together to position TIRF's brand in appealing to a new generation of supporters while still offering content and accessibility to current audiences.
Along with reworking TIRF's new website and logo, TIRF Trustees collaborated to revise its mission and vision statements while adding for the first time a purpose statement. These changes help to align the Foundation with nonprofit industry norms and give supporters a clearer impression of what TIRF seeks to accomplish in the language education landscape. These various statements are:
Purpose: TIRF invests worldwide in individuals and organizations committed to English language education, empowering them to build a brighter future for themselves, those they serve, and our multilingual world.
Vision: TIRF seeks to create access and opportunities for individuals and communities in our multicultural world by advancing research on English language education and multilingualism.
Mission: TIRF promotes effective English language education in multilingual contexts through research funding, scholarly collaboration, professional services, and providing access to resources.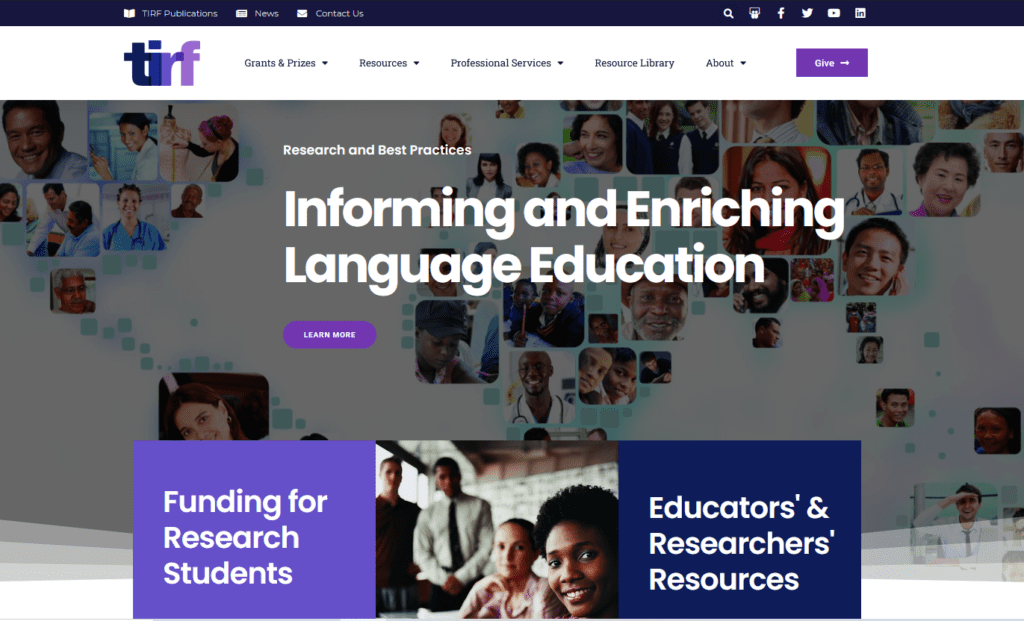 Earlier this year, TIRF worked to discover how its old site could be improved. It was evident that our online content could be restructured; the homepage could reflect our programmatic offerings and organizational resources; and information about what we seek to accomplish organizationally could be accessible without online visitors having to navigate to subsections of the Foundation's website.
Supporters will benefit from a number of new features. For example, grant and prize information is now housed under one easy-to-use section with a tabbed structure, our resources are now sortable via a variety of types and tags, and our professional services feature a new layout in which text is balanced alongside appealing visuals. Also, instead of only using one color to represent our brand (what we have come to call "TIRF bluish-purple"), we now have four that complement one another (colors on the blue-purple spectrum).
We hope that you will find our new website appealing, functional, and useful! We welcome your input and suggestions in the time ahead!